It is difficult for a business to completely eliminate its carbon footprint, but at Go Up we try. At the end of each financial year we donate 10% of all of our business profits to various charities and non-for-profit do-gooder institutions. We also build websites for charities, offering massive discounts, ranging from 20%-off to completely free.
We endeavour to plant enough trees in the Amazon rainforest to try and offset over twice our yearly carbon emissions, and commit ourselves to keeping these emissions to a minimum in the first place. We strive to make ethical web design and ethical inbound marketing services available to all.
Are you a charity?
Are you a charity doing some wonderful things? Send us an email outlining what you do and how you do it, and you may well be entitled to a substantial discount on your web design and marketing - ranging from a 20% to 100% discount.
info@goup.co.uk
0207 871 7662
Supported Charities
Here are some of the charities and institutions that we've helped in the past, either through working for free or monetary donations (we donate 10% of all profits). If you are interested in any of their work, please visit their websites to find out more.

Pepo La Tumaini
The Tumaini School is a Kenyan school for HIV positive orphans. The school provides young men and women with a place to live, an education, medicine, food, support and love.
visit website »

The Art of Meditation
The Art of Meditation is a not-for-profit organisation that teaches meditation to anyone wishing to learn. It is an organisation that has drastically improved the lives of a huge number of people.
visit website »

Party 2.0
Party 2.0 is an events company with a difference. Have a look at their website for a little more information... it is way too complicated to describe in this short blurb!

Bathtub 2 Boardroom
Bathtub2Boardroom is a really exciting charity. It provides free office space in top offices in London, as well as business mentoring and other start up services to the best and brightest new start ups.
visit website »

Crisis
Crisis is the national charity for homeless people, committed to getting everyone off the streets and into somewhere safe. They are dedicated to ending homelessness by delivering life-changing services and campaigning for change.
visit website »

The Complete Works
The Complete Works are an independent school in London. They use creative methods of teaching, like theatre and arts, to help engage young people who are otherwise alienated by the traditional school curriculum.
visit website »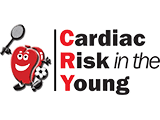 Cardiac Risk in the Young
12 young people in the UK die every week because of un-diagnosed heart conditions. Since its formation in 1995, Cardiac Risk in the Young (CRY) has been working to reduce the frequency of young sudden cardiac death (YSCD).
visit website »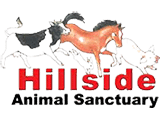 Hillside Animal Sanctuary
Hillside Animal Sanctuary was founded in 1995 to help and campaign for animals in need and most importantly, to bring public awareness to the millions of animals suffering every day in the intensive factory farming industry.
visit website »