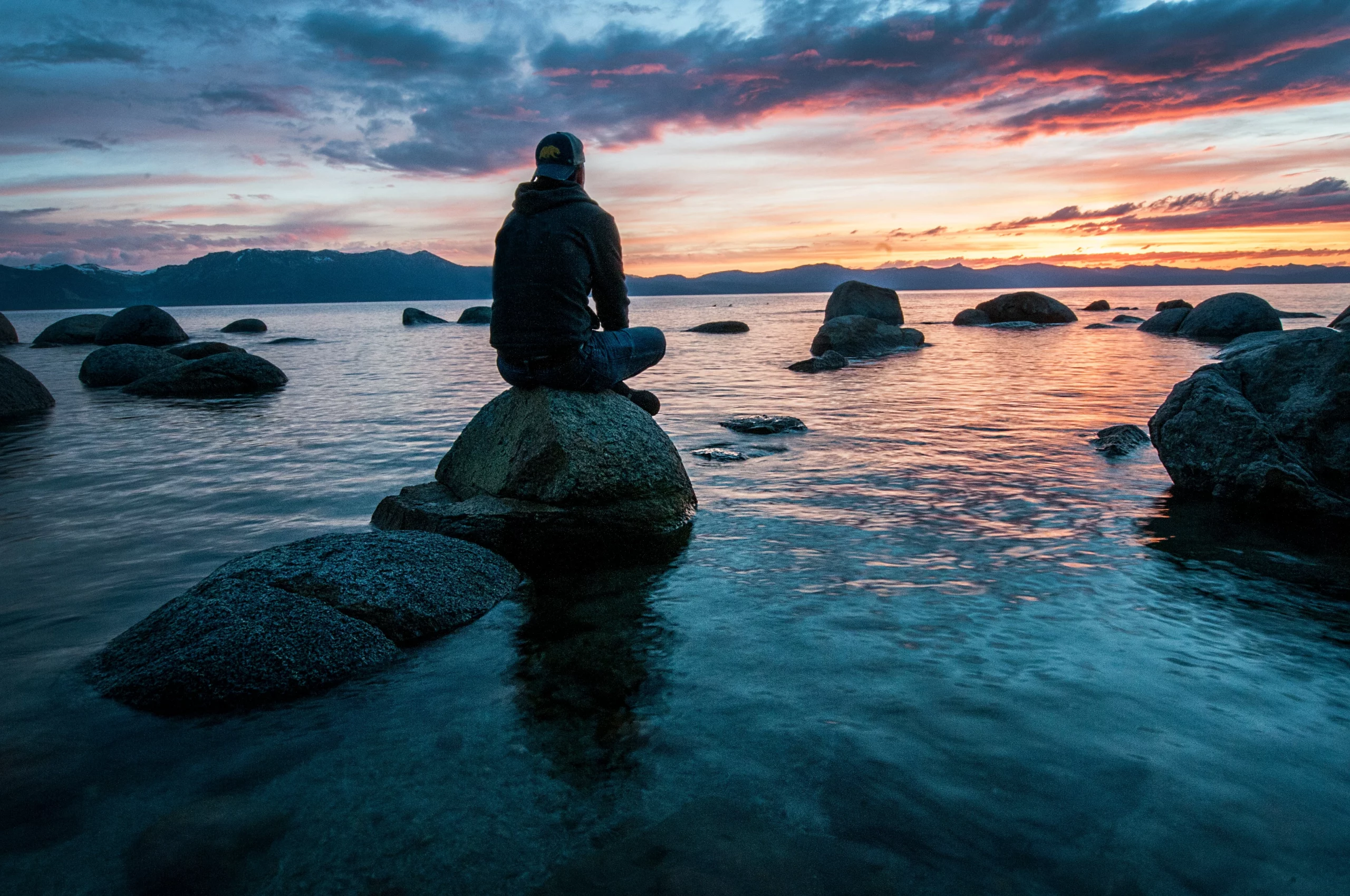 The Mindfulness Project is a London-based company that teaches mindfulness as a form of stress reduction therapy in a secular setting. Our brief was to deliver an e-commerce website through which they could sell their courses. Phenomenal functionality and ease of use were paramount in this brief, and we carried that philosophy through from the moment a user arrives at the homepage until the moment they book a course. The result is a website that delivers on the brief whilst also reflecting the values of the company through stunning imagery and design.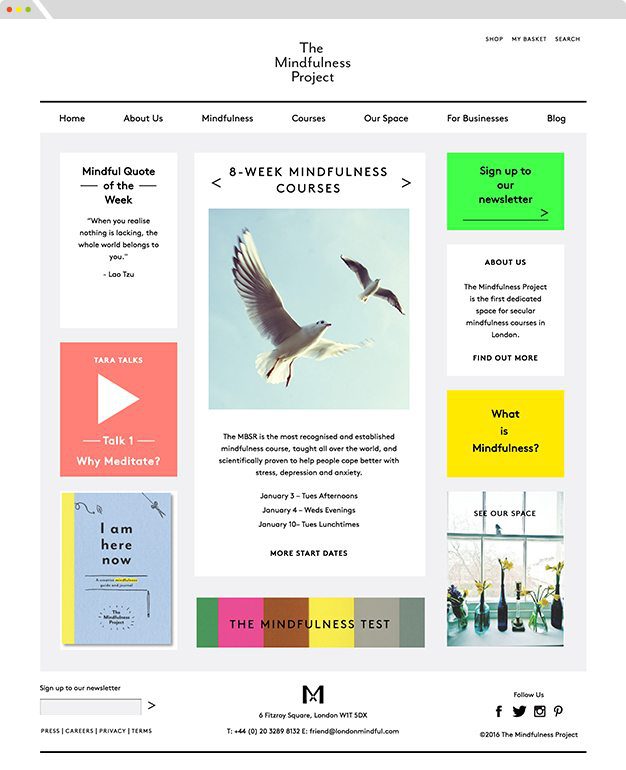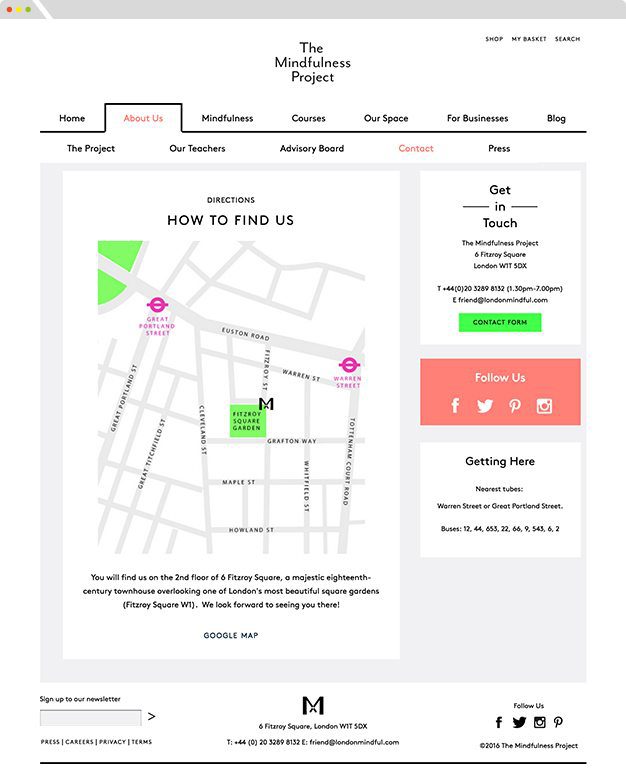 Call or send us an email today and we'll discuss how you could become our next success story.
Testimonials
"I cannot recommend Go Up more highly. They set ambitious targets, and promised to achieve these targets whilst adhering to Google Webmaster Guidelines. I am delighted to say that they have hit these targets. We are now one of the most search visible companies in the UK in our field."
Managing Director
"Excellent service. They have adapted very well to our requests and achieved top rankings for our main keywords. We continue to see consistent progress every month on secondary keywords. Always available when we need them and a good range of skilled staff to assist with the different aspects of SEO."
Managing Director
"In just a short time Go Up has increased our year on year organic traffic by 111% and built a stunning website that we are delighted with. We are very happy with this highly promising start to the campaign and recommend them on this basis."
Managing Director
"Go Up has been proven to be a valuable and capable SEO partner. Since the commencement of the campaign we have experienced a steady growth in our organic traffic in the range of 17% - 20% year over year, and an equal increase in rankings for our main keywords. They offer a holistic approach ranging from content marketing to technical SEO and always go the extra mile to deliver great results. They are highly recommended."
SEO & Content Marketing Manager
"Working with Go Up has been a joy! Their excellent knowledge and diligent approach has resulted in some excellent improvements on our sites across all metrics. Thanks all for your hard work!"
Managing Director
"We would like to thank you and everyone at Go Up for being so helpful over the past year! The service your team has provided has been excellent."
Content Manager
"We have worked with several different SEO agencies the last few years, and all have found that our product has a rather challenging-to-communicate value proposition, but Go Up has stood head and shoulders above the others. Besides being a pleasure to work with, they have delivered to their promises and provided much greater value than any of the others. I have zero hesitation recommending them"
VP Business Development
Let's start planning your project.
If you are interested in hearing about our services and what we can do to help your business, we would love to hear from you.