Careers
To be the world's best agency, we only hire the world's best people. We do that by focusing on the person, not the CV.
Scroll
Our growth culture
The majority of our senior team began life at Go Up at graduate level and have grown with us. We work hard to foster a culture of learning and responsibility, and invest in the learning and development of every employee. We believe that the best work can only be done by people who are allowed to be the best versions of themselves.
A career at Go Up is rewarding & empowering
Benefits & Perks
From weekly yoga classes and group fitness sessions, to flexible working schedules and access to life coaching and nutritionists, we take care to ensure our team can thrive on all fronts.
Team Lunches
Get to know good people over a hearty bowl of pasta.
Pet Pals
Dogs improve wellbeing and make everyone happier. The more the merrier.
Work-Life Balance
Sent from iPhone, the Agency, Auntie's house, or Antigua. Our approach is flexible.
Private Healthcare
Subsidised private healthcare isn't as boring as it sounds. Get well and stay well, on us.
Health & Fitness
Swap box sets for box jumps. We'll subsidise your gym membership, provide free weekly fitness classes and are on Cyclescheme.
Lunch & Learn
The best way to get inspired? Start listening. An inspirational speaker can help you change the game.
Sabbatical Leave
We reward our longest-serving team members. Sabbaticals offer the chance to try something new.
Breakfast Club
Because Go Up breakfasts are always the best in town.
Weekly Yoga
Unearth your inner zen with our simply incredible yoga sessions.
Two Days to Change the Game
Go out, do good, make an impact, change the world.
Self Development
We reward and encourage you to be a better version of yourself.
Accreditation Day
That GA course you've been meaning to complete? There's a day for that.
Mental Health Awareness Training
Because the signs of complex mental health issues aren't always obvious.
Support Framework
It's hard talking about mental health. Not half as hard as not talking about it.
Happiness Week
Tell us how we can do better. Happiness projects and more.
Mentorship & Coaching
Access to kick-ass life coaches and mentors to help develop your confidence and align your priorities.
Mums & Dads
We'll eat our hats if you can find a more generous parental policy.
Charity Donations
We give as much as we can to organisations close to our hearts.
Job Vacancies
We're always looking for new talent, but we're all about hiring the right person – not just the right skills. If you apply for one of our vacancies, make sure we get a sense of who you are, not just what you've done.
Head of PR
Level: Senior
Contract: Full Time
Location: Hybrid
Applications Close: July 31, 2023
View job role
Senior SEO Account Manager
Level: Mid-weight to Senior
Contract: Full time
Location: Hybrid
Applications Close: August 31, 2023
View job role
Hear it for yourself
"I thought I wanted too much before I started at Go Up: a place to learn, feel appreciated, work in a team that would be there when I made mistakes, especially in the beginning. Luckily, Go Up is much more than what I had in mind."
SEO Account Manager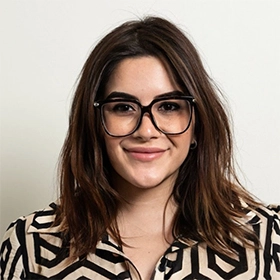 "Coming from Marketing I sidestepped into a role where I knew I could grow at the trajectory that I wanted to. From Office Manager and EA to Marketing Co-ordinator, to Growth Manager – Go Up allowed me the freedom to grow into each of these roles and I still learn something new every day! It always helps when your colleagues are also your mates – until you mention TikTok."
Growth Manager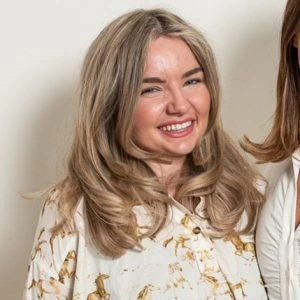 "After completing a degree in journalism, I swiftly found the perfect company to kick-start my career in PR and ease my way into the working world. As well as offering all things digital marketing, Go Up likes to mix it up and also offer PR services so companies can have everything in one space – why didn't I think of this business idea?"
PR Assistant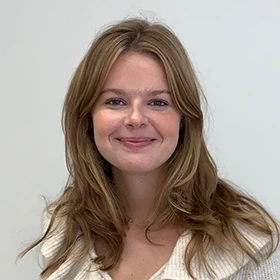 "From being a fresh-faced graduate straight out of university to leading an entire department within 5 years, Go Up has given me countless opportunities to develop and grow within the company. Not only that, but Go Up has cultivated a team culture and office environment that genuinely makes work not feel like work."
Head of Content & Senior SEO Strategist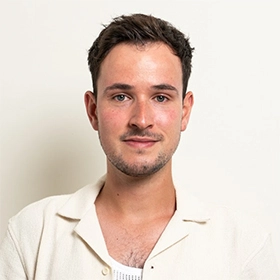 "Having zero experience working at a digital marketing agency, or even within digital marketing at all, Go Up has exceeded my expectations of what it is like to work with a team full of ambitious and passionate people. The freedom I have of how I want to do my work is a privilege I've never had before. I have spent little time here so far – but still have a lot to be thankful for."
Growth Executive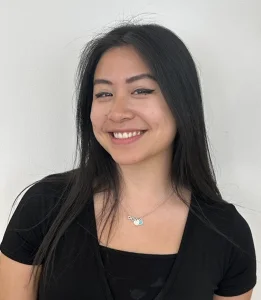 "Since starting as an intern at Go Up, time has flown by. This is not just because there have been so many great learning opportunities, but also because of the supportive and inclusive team that are always there to help me. As the old saying goes, it's not where you work, it's who you work with, and at Go Up, it is among friends."
Account Executive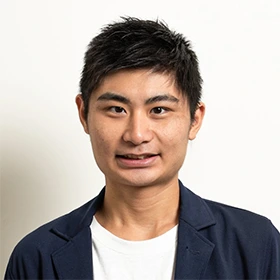 Can't find a role?
We're always on the lookout for talented people to join our team. If you have strong digital skills and an ambition to work with Go Up, then contact us.
Changing the Game
We're on a mission to change the planet for the better by doing good work with good people.
How we're doing it
Meet the team
We're exceedingly proud to work with such a talented bunch.
Get to know us