Technical SEO & Website Audits
Identify and resolve the technical issues holding your site back in search.
We lift the lid on the inner workings of your website, diagnosing the hidden technical SEO flaws that are not always visible on the surface.
The technical health of a website is critical to its performance. You could have the best content in the world, but without a strong technical foundation, your search performance will suffer. That's why our audits are designed to cover the full spectrum of technical SEO.
We start by assessing three search fundamentals – can your pages be crawled, rendered and indexed by search engines? We then move on to a multitude of other tests and assessments, from analysing your site architecture, navigation and internal linking structure to evaluating page speed, responsiveness and mobile usability.
Whether you make use of our in-house developers, or already have a dedicated development team, all of our audits are delivered with detailed recommendations and prioritised actions on how to move the SEO campaign forward in the most effective way.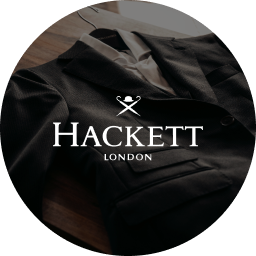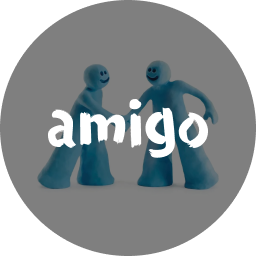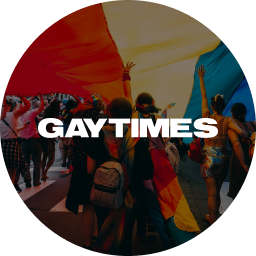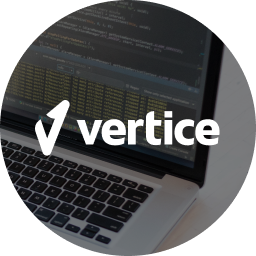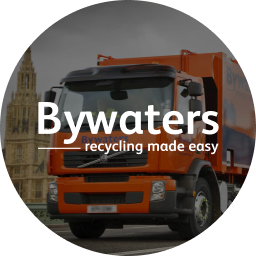 Our approach to technical SEO
Our comprehensive technical analysis looks to ensure no stones is left unturned.
Crawlability
If a website cannot be crawled efficiently, it will struggle to rank on search engine results pages.
There's no point putting time and effort into creating excellent content if there's no chance of it ranking from the start. Our auditing process identifies issues such as broken links, page duplication, robots.txt misuse, crawl bloat, and sitemap errors. This extends to international sites where it's important to serve the correct version and language in search results. By tackling these issues, we look to ensure that your pages are indexed correctly.
Structure & Linking
Quality content cannot achieve its potential if it's difficult for both users and search engines to find.
The structure of your website, its navigation, and the internal linking between pages all impact how search engines perceive your content, as well as how users interact with it. We analyse the architecture of your site, looking to ensure that there are clear pathways to important pages and simple journeys to conversion. We also tackle issues like redirect chains, orphan pages, and poor content hierarchies, maximising the value of your content.
Speed & Experience
Google always puts users first, so having a speedy website that offers good user experience is critical.
Not only is page loading speed a crucial ranking factor, but a slow website will directly impact your online sales. Users will not stick around on a website that takes too long to load, ultimately allowing your competitors to benefit. Our cross-device analysis help identify the technical issues slowing your website down and the experiential factors having a negative impact on your engagement and conversion rates.
Website Migrations
Moving to a new website or CMS can be one of the greatest risks to SEO performance. Don't let a bad migration impact your web traffic and sales.
Find out more
Whether you're rebranding, rebuilding or replatforming, website migrations can be one of the greatest risks to technical SEO performance. Failure to plan thoroughly and mitigate risk can see a website disappear from search results overnight.
Website migrations will usually cause disruption to your traffic, no matter how good the migration plan. However, a well planned and executed migration can help to lower the risks and shorten the drops.
Our website migration service aims to ensure that all aspects of technical SEO are taken care of, to ensure, as much as possible, that search visibility is preserved, disruption is minimised, and the user journey remains intact throughout the process. Contact us to find out more.
Find out more
Technical SEO FAQs
What is technical SEO?
Technical SEO refers to the optimisation of a website to meet the technical requirements of modern search engines. This comprises many different elements including indexing, website structure, internal linking, page speed, usability, structured data, cross-device performance and security. Optimising all of these elements helps search engines to find, crawl, render and index the pages on your website, leading to improved organic visibility. It also enhances the user experience, resulting in better engagement rates and more conversions.
Why is technical SEO important?
Even if your website has the best content on the internet on any given subject, it will have little value if search engines are unable to find the content in the first place. Technical SEO maximises the value of your content by ensuring it can actually be found, indexed and interacted with. Users are also more likely to engage with websites that offer a good user experience, and robust technical SEO is the backbone of just that.
What do our technical SEO audits cover?
Our SEO audits cover the full spectrum of technical SEO, identifying concerns that could be inhibiting a website's visibility in search. This includes analysis of crawlability, site structure, internal linking, page speed, core web vitals, structured data, mobile usability, responsiveness, site security and more. Audits of this nature also help us to determine key indicators for success, identify priorities for the coming months and formulate our plan of action for an SEO campaign going forward.
Our experts
Your SEO Team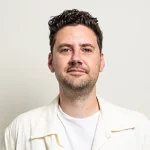 James Barber
Head of Strategy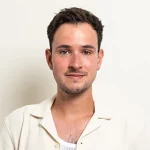 Oliver Stainforth
Head of Content & Senior SEO Strategist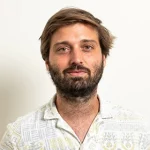 Goncalo Assuncao
Senior SEO Strategist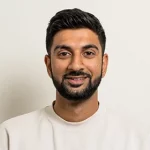 Nik Patel
Senior Account Manager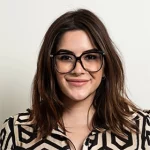 Alca Kara
Senior Account Manager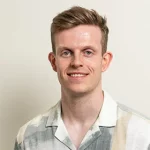 Ollie Perry
Senior Account Executive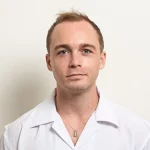 Sam Moffatt
Senior Account Executive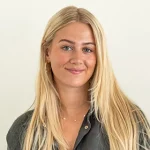 Isabella Wells
Account Executive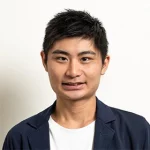 Kazuma Shimizu
Account Executive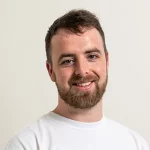 Jack Stutchbury
Junior UX/UI Designer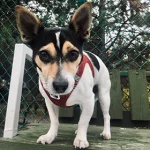 Alfie
Barketing Manager
Need help with your Technical SEO?
Call or send us an email today and we'll make sure that you're our next success story.