SEO Content Marketing
Cut through the noise with content that drives conversations and conversions
We create data-driven content that propels your brand leagues ahead of the competition.
As a leading SEO agency, content sits at the heart of everything we do. We know how to create website copy and digital assets that get a site ranking in search engines, start conversations and encourage conversions.
We understand that good content marketing is all about the user: whether that means getting them to buy a product, share an article, or simply gain their loyalty by giving them a positive site interaction. It also means taking complex terminology and jargon and turning it into something simplified that readers can understand and resonate with.
Our strategists dive deep into user data to generate content plans that marry your brand's goals with your audience's needs. Our in-house copywriters pen pieces that speak directly to your customers, optimising content so that it climbs Google's rankings and gets the attention it deserves. Finally, our UX designers add the finishing touches, ensuring content is visually engaging, easy to understand, and offers the best online experience out there.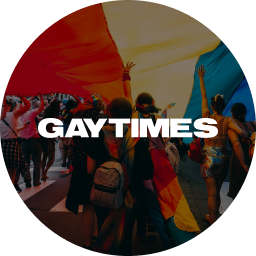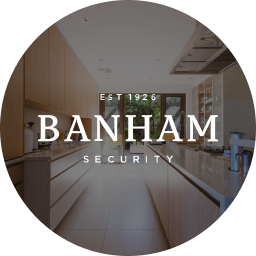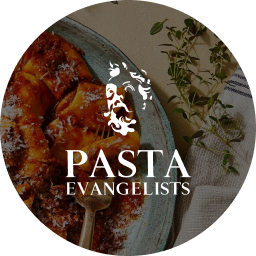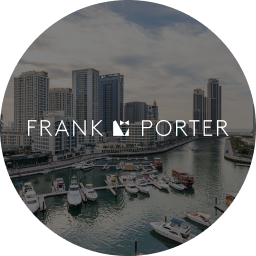 Our approach to content marketing
Content should never just be about ticking SEO boxes. We always put the user first, aligning their needs with your brand's goals.
Content Strategy
We pride ourselves on the in-depth research that we undertake into every one of our client's businesses, target audiences and search landscapes. It's all about being aware of the bigger picture.
We consider what your goals are, who your customers are, what makes them tick, what they're searching for, and where they are in their buying journeys to build a content calendar that meets all of your objectives. It's not always about brand new content either. We also evaluate your existing content, using content gap analysis and pruning exercises to identify what's missing and what could be improved to drive more conversions.
Onsite Content
Building a lasting relationship between our clients' brands and their target customers is central to any onsite content we create.
By learning our clients' tone of voice, we ensure continuity across all touchpoints. If you do not already have a tone of voice, we can help to create one. Then, our talented in-house wordsmiths combine keyword data, user persona research, competitor insights, and SEO optimisation techniques to create compelling and high-ranking website content that captures your audience at the perfect moment in their online journey.
Offsite Content
We use our trusted relationships with respected, high-authority domains to really shout about our clients' content.
We have built solid and trusted relationships with some of the world's most famous online newspapers and magazines, as well as other leading online platforms. Members of our in-house content team are active contributors to such domains, while our Digital PR team has personal relationships with, and access to journalists across a range of industry specialisms. This allows us to promote content campaigns, generate high-quality backlinks, and secure partnerships on behalf of our clients.
What type of content do we create?
At Go Up we are experts at assessing the needs of your particular target audience and what can be done to reach and inspire them.
Among other things, our content marketing includes:
Product and service page content
Editorial features
In-depth reporting
FAQs
Thought leadership
Guides
White papers
Infographics
Case studies
And much more.
Content Marketing FAQs
What is content marketing?
Content marketing is a marketing strategy that focuses on creating and distributing valuable content to engage target audiences. The goal is to increase brand awareness, attract potential customers, and ultimately boost sales and brand loyalty. In the digital world, this usually involves the targeted distribution of content across websites, online newspapers and magazines, social media, video channels, podcasts, and more.
Why is content marketing important?
The importance of content marketing cannot be understated, particularly in terms of digital performance and SEO. It can help businesses to build brand awareness, create a positive brand perception, grow a loyal customer base, drive website traffic, and increase conversions. It's also proven to be cost-effective, with a DemandMetric study finding that content marketing generates three times as many leads as traditional marketing methods at 62% less cost.
How is content marketing and SEO connected?
Google has openly stated that great content is fundamental to the success of any SEO campaign. Google's Search Essentials also underlines the fact that content should be created primarily for users, not for search engines. Great content will be rewarded by Google. Employing black hat tactics" that aim to manipulate Google's search rankings, with little to no consideration for user experience, could result in Google penalising your website. Such tactics include content plagiarism, doorway pages, keyword stuffing and keyword cloaking.
Our experts
Your Content Marketing Team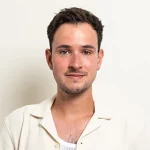 Oliver Stainforth
Head of Content & Senior SEO Strategist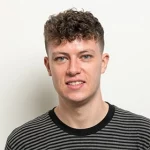 Matthew Finn
Senior Content Editor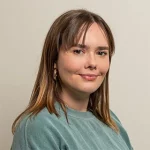 Kat Francis-Duma
Content Executive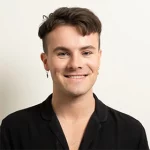 Jack Poole
Content Executive
Need help with your Content Marketing?
Call or send us an email today and we'll make sure that you're our next success story.