Frank Porter
Reviving Frank Porter: placing SEO at the core of their rebranding journey
Campaign highlights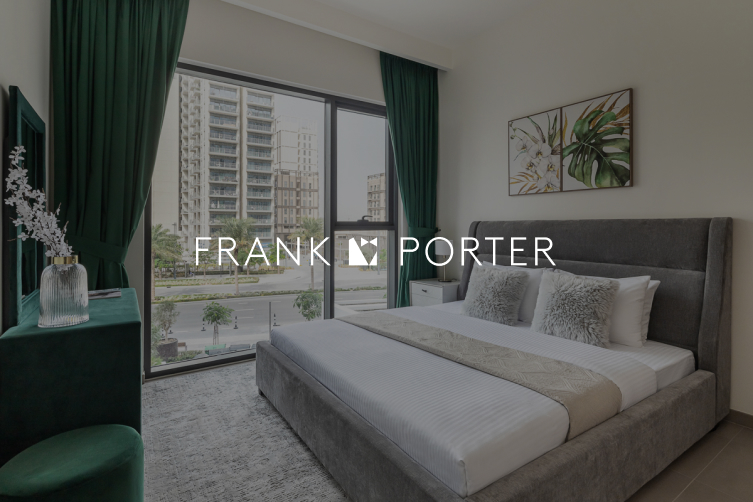 Highlights
Organic search sessions witnessed an impressive 50.2% year-on-year surge
Securing first-place rankings for a range of highly sought-after terms
---
The Brief
Frank Porter is an airbnb property management company and a significant industry player. When they approached Go Up, the website was facing an unexpected challenge—struggling to dominate the Google results pages as they should. Newer brands were beginning to outshine them, and it was time for a change. Embracing a complete website redesign, Frank Porter sought to place SEO at the core of their rebranding journey. It was the ideal moment for Go Up to step in and lend our expertise.
---
The Solution
Our approach was grounded yet effective. We expanded the website, creating dedicated service pages to showcase their unique selling points. Gone were the days of a diluted homepage that hindered their ability to rank for key terms like 'airbnb management.' Instead, we unleashed the true potential of their individual services, granting them the visibility they deserved.
Meticulously crafting wireframes based on keyword clusters, we built dedicated landing pages for each specific service area—ranging from cleaning and maintenance to interior design, listing management, and management support. By aligning their web structure with targeted keywords, Frank Porter's offerings received the spotlight they needed.
But our efforts didn't stop there. We also addressed the technical debt accumulated during the website redesign, future-proofing their digital presence for the road ahead.
---
The Results
Within just one month, organic search sessions witnessed an impressive 50.2% year-on-year surge. Frank Porter's digital resurgence was taking shape.
Their rise to prominence is exemplified by securing first-place rankings for a range of highly sought-after terms, including:
'Airbnb cleaning service'
'Vacation rental property management'
Short-term rental property management company'
'Short-term rental property management'
'Property management for short term'
'Short-term rental management companies'
'Property management for short term in Dubai'
'Short let management in Dubai'
'Short-term property management'
'Short let management'
'Short-term rental management in Dubai'
But the journey doesn't end there. They also claimed a commendable second-place position for:
'Property management companies for Airbnb'
'Airbnb property management in Dubai'
 'Airbnb management in the UAE'
'Airbnb management in Dubai'
'Short-term rental calculator'
'Guest management for Airbnb in Dubai'
'Airbnb property management'
'Airbnb management'
The new web structure unveiled previously hidden service pages, now gaining well-deserved visibility:
'Airbnb cleaning service' climbed to the pinnacle at number one
'Short-term rental calculator' secured a notable second place
'Airbnb cleaning' proudly claimed the third spot
'Airbnb listing management' soared to seventh place
'Holiday home cleaning' celebrated its position at number nine
'Holiday home interior design' impressed with a remarkable second-place ranking
'Airbnb interior design' shone brightly at ninth place
Frank Porter's path to digital success is a testament to perseverance and strategic planning. Guided by Go Up, they navigated the ever-evolving digital landscape and solidified their position in the industry.
Call or send us an email today and we'll discuss how you could become our next success story.
Testimonials
"Go Up has been proven to be a valuable and capable SEO partner. Since the commencement of the campaign we have experienced a steady growth in our organic traffic in the range of 17% – 20%* year over year, and an equal increase in rankings for our main keywords."
CEO
"Go Up have been a vital part of the Hackett digital marketing mix, working as an extension of our team across all areas of SEO from technical fixes to writing regular content. Their SEO strategy and advice has been invaluable for us as we push organic search forwards, and they have taken on board our broader brand and content strategy in order to be aligned with our marketing goals. The team are fantastic to work with and go above and beyond to help out wherever possible."
Digital Marketing Manager
"Go Up have been a valuable partner to our marketing team, offering a mixture of extensive SEO support and traditional PR. Although they joined us in the beginning of 2020, they passed the stress test of a global pandemic maintaining their usual skill and vigour… They've been amazing."
PR & Outreach Manager
Let's start planning your project.
If you are interested in hearing about our services and what we can do to help your business, we would love to hear from you.