Bywaters
Increasing traffic by 77% and driving on-going customer conversions, despite the impact of COVID-19
Campaign highlights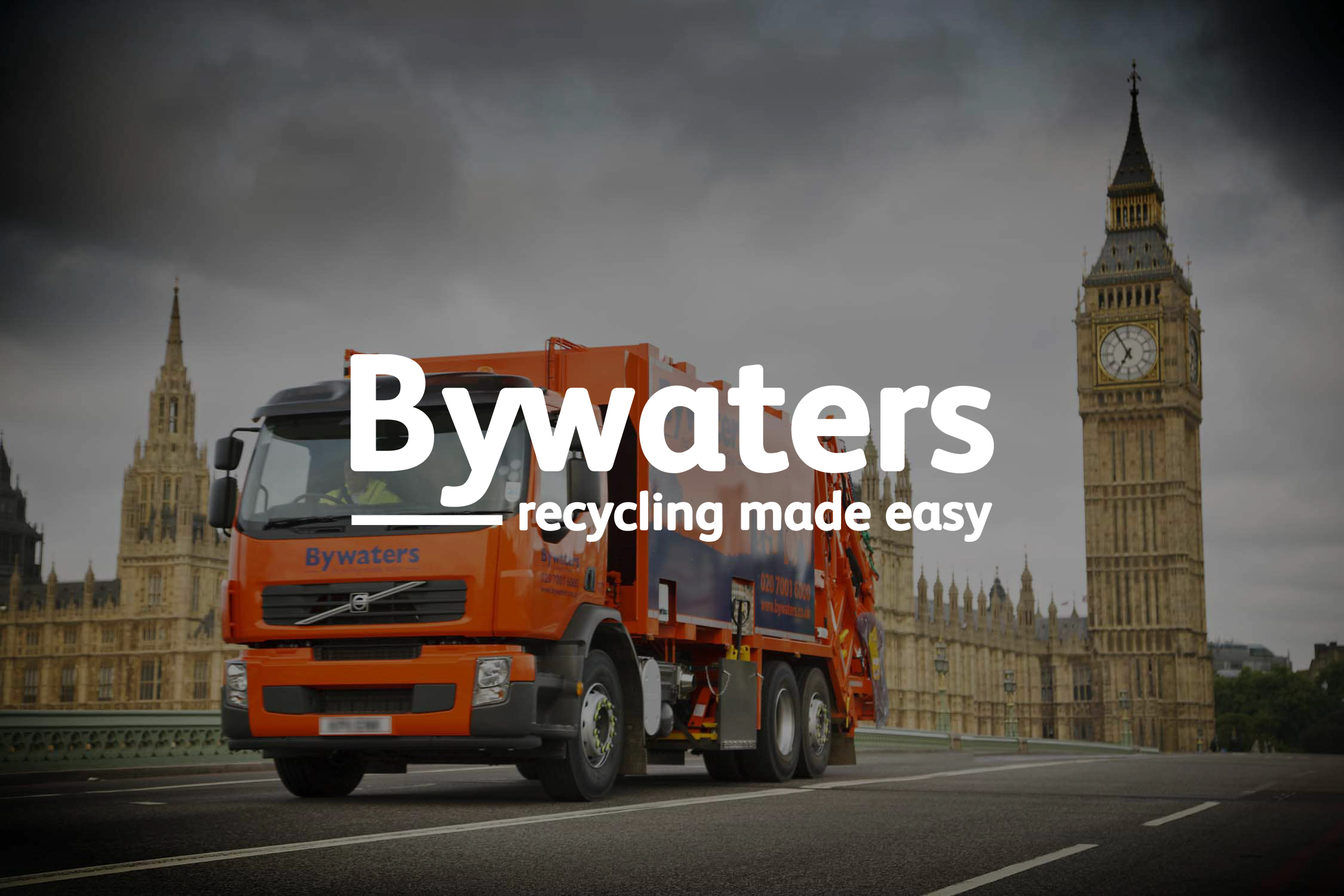 Highlights
233% increase in the SERPS overall visibility
77% increase in organic traffic in April 2021
---
Objectives
Bywaters had just undergone a web migration which had caused a dip in visibility for relevant keywords in relation to recycling and waste management.
Moreover, only 90 of these keywords remained within position 1-50 of the SERPS, and their overall average position was 60. The company was suffering from low visibility which impacted on brand authority, traffic and sales.
Our campaign objectives were to improve visibility, increase conversions and bolster authority.
To increase overall visibility in the SERPS from a total of 300 keywords to at least 500 (166%) over 12 months
To increase organic traffic from 1,081 in April 2020 by at least 540 sessions (50%) over 12 months
---
Strategy
Bywaters target audience are businesses UK wide. These include office management, hotels and hospitality businesses who are interested in engaging waste management services committed to sustainable waste recycling.
Our audience research indicated that the Bywaters business was not being found in online search results. The website was suffering from low visibility, poor traffic and associated low authority.
Therefore our audience focused strategy blended three different approaches:
1. Building Authority
We began to build authority by securing links on high authority websites with domain authorities of 70 and over.
2. Building Trust and Visibility
Our research showed that many of Bywaters competitors were ranking highly for a vast array of key search terms with low authority content. This presented an immediate opportunity, so we set out to directly target keywords by generating informative content with a wider audience reach. To achieve this, we also targeted the other core elements of their business model within the realms of sustainability.
3. Capitalising on Intent
At any given time, only about 15% of businesses that could buy a service are actually looking to buy a particular service. Therefore, it was crucial to reach prospects actively researching a variety of high search value terms related to Bywaters service in order to improve organic traffic to the website, such as 'waste management'. We identified that, by targeting these prospects and increasing Bywaters visibility amongst its competitors, the site's ranking would naturally increase, as would their organic traffic and conversions.
---
Solution
We implemented the campaign within two phases. Phase one was to be ongoing, focussing on and then completing different sections of the site and would happen in conjunction with phase two, which would focus on the site holistically.
Phase 1
Audits: Site technical health checks and Content Audit
These were imperative, as Bywaters had recently undergone a site migration. Go Up identified shortfalls as well as opportunities in both the technical and content makeup of the site, and created a benchmark to measure future performance against. We checked for any issues created by the migration, such as 404 errors and indexing. These checks became more granular as the campaign progressed. We also created a content audit and used this to analyze and identify opportunities. These technical health checks allowed us to identify broken backlinks that allowed us to build back website authority in a time efficient way.
Research: Consumer, Competitor and Keyword
Go Up undertook competitor research. We utilized the knowledge gained to better target prospects that are actively searching for the client's services online. Go Up then consulted with the client about any preferred keyword selections. We combined this with the data gained in stage 1 as well as statistics including traffic volume, search intent, and relevancy, to create a tracked keyword campaign. This approach would also ensure that Bywaters is not just visible for service / transaction queries, but also for other relevant queries.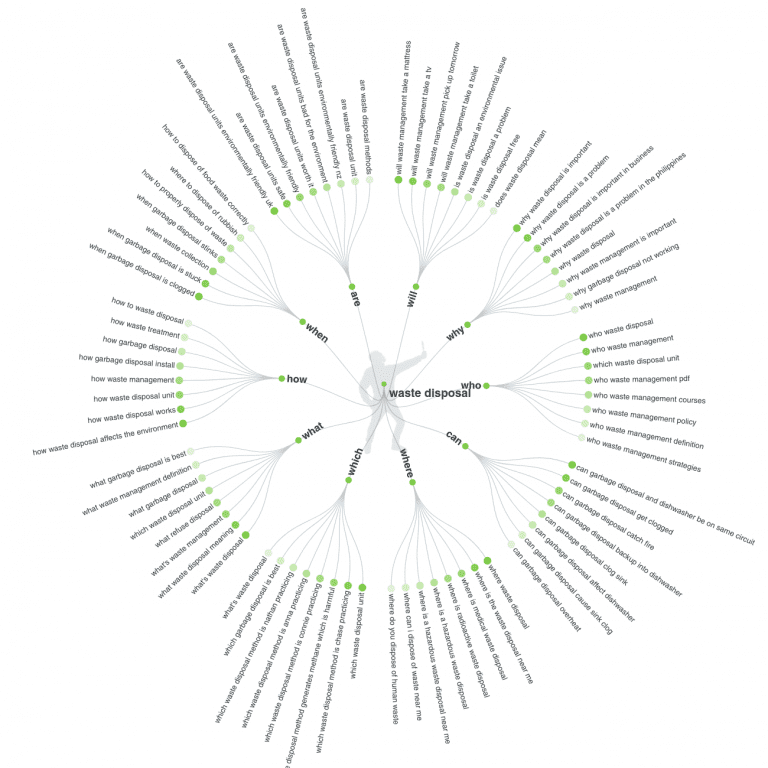 Strategy: Information Architecture, URL Structure, UX and Content Silo
Go Up undertook a full review of the Information Architecture, URL structure and a basic review of the site's UX. We also reviewed Bywater's current conversion rates. We then implemented any approved changes in-house at Go Up, and recommended changes to the client's in-house development team, depending on the budget and timeframe.
Prior to Go Up's involvement, Bywaters folder structure at the time had created no optimised focal points to the site, with the majority of site content held underneath the Media/Blog folders – a missed opportunity. Go Up reviewed the content architecture of the website, and created a strategy for any potential content silos. We envisaged a site that rewards its most important categories, thus enhancing its ability to rank well for related priority search terms. Through content pruning, consolidation and better definition of topics alongside a strong content campaign and additional SEO strategies, Bywaters saw significant improvement in ranking performance.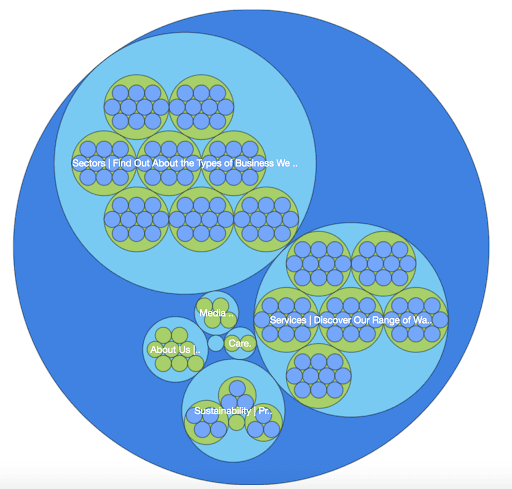 Implementation: Schema, Metadata, Heading Tags, Sitemaps
Go Up reviewed and optimised existing site elements and then created a strategy for metadata, heading tags, robots.txt, canonical tags, Hreflang, etc. usage on the website. Go Up further reviewed and created a strategy for additional factors, including but not limited to: site speed, URL parameters and internal linking strategy.
Go Up also reviewed the existing use of schema and structured data. We created a strategy for enhanced usage, exploring new and relevant forms of schema to compliment the site's current strategy. Prior to Go Up's involvement, Bywaters was in fact utilising Schema/ Structured Data. However, the forms being used were relatively meaningless and not optimised for Google search.
Structured data is used to make connections less ambiguous to search engines. Using the JSON-LD Linked Data format to create bespoke structured data, we ensured that Google knew that Bywaters website is the same Bywaters linking from trustworthy profiles around the internet. This ranged from social media profiles like Twitter, to other more unique ones – this kind of identity forging is extremely important as it can help Google understand a brand – whilst also sourcing the most relevant forms of schema to best deliver the message while improving Bywaters ranking in the SERPS.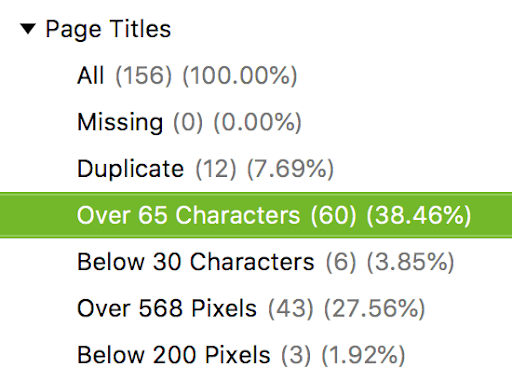 Fine tuning: Core Web Vitals and outstanding technical fixes
By keeping up to date with the latest trends and industry data, Go Up was able to successfully optimise Bywaters site in line with Google's Core Web Vitals update and ensure a positive page experience for both users and search engines. Go Up continued to monitor and implement any technical fixes.
Phase 2
Onsite and Offsite Content Strategy Planning and Content Creation
Once phase one was underway, the campaign moved on to a continual process of building website authority, largely by:
Creating and implementing an ongoing content strategy, and assisting with the current content marketing strategy. This involved us researching, writing, and uploading unique long-form content to the website whilst undertaking content gap analysis and making recommendations and creating new content as a result.
Taking that content to reputable, relevant external platforms as part of an online PR and website authority building drive resulted in backlinks being placed.
At the beginning of the campaign, we could see that much of the competition had backlink portfolios that significantly outperformed Bywaters. It is crucial for search performance that Bywaters engage in a strong link-building campaign. In the following image, there's an indication of the link-based authority associated with Bywaters and select competitors. Simply put, link building was a must. Go Up targeted high-authority links from top online publications in order to substantially increase the domain authority of the Bywaters site, thus increasing its ability to rank well in search and fuelling organic traffic.
Go Up also pursued an onsite content marketing strategy aimed at relevant queries, including but not limited to:
Conversion rate optimisation
Product and service page content
Thought leadership
Editorial features
FAQs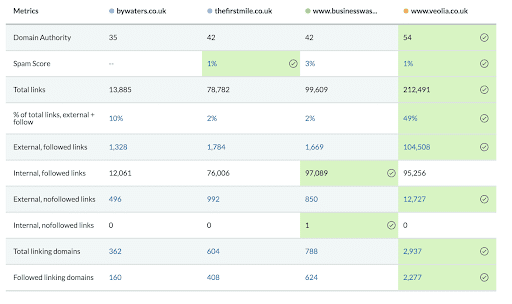 This was a great way to pursue link acquisition; with a data-driven content marketing strategy and the creation of unique and informative content that other domains would wish to link to.
Offsite content:
Link acquisition via existing contributor status
Sponsored posts via funds from client's budget
---
Results
Overall visibility in the SERPS increased by 233% with Bywaters now visible for over 1,000 keywords
Organic traffic increased year on year in April 2021 by 77% to 1,918 sessions (+ 837 sessions) and monthly user conversions increased despite the impact of COVID-19.
We reinforced an authoritative voice for Bywaters as a 'sustainability superstar', dedicated to aiding & educating prospects about recycling and waste management in a highly competitive marketplace.
Our SEO activity combined to build authority, trust and visibility and capitalise on intent.
Call or send us an email today and we'll discuss how you could become our next success story.
Testimonials
"Our partnership with Go Up was a long and successful one. Working with a like-minded, sustainable business was important to both of us, and the astronomic results of the campaign only reinforced the positive impact the agency made"
Head of Marketing & Bids
Let's start planning your project.
If you are interested in hearing about our services and what we can do to help your business, we would love to hear from you.