TRIP
Navigating success with strategic precision and solidifying TRIP's position as an industry leader
Campaign highlights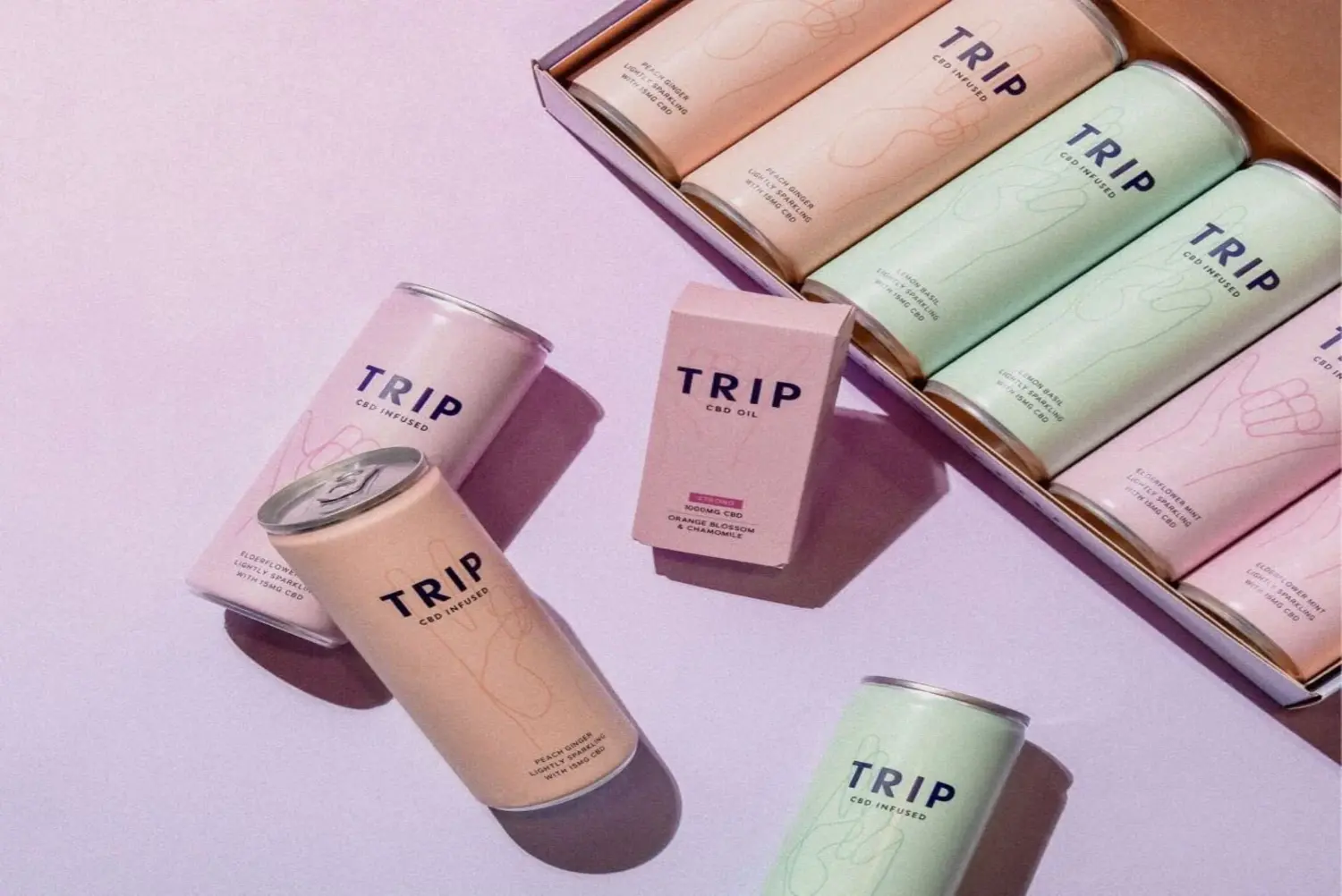 Highlights
Keyword rankings for relevant terms that were on page 3 and below went on to achieve position #1
Our digital PR work helped TRIP's overall domain rating increase from 29 to 51 over the course of our campaign
---
The Brief
TRIP CBD approached Go Up with a strong, pre-established foothold in the CBD drinks space, with a specific requirement to grow online visibility for their range of CBD oils, which was a far more competitive market segment. Ultimately, the goal was to increase sales of CBD oil through non-branded organic search. "A three-pronged campaign made up of technical website enhancement, strategic content curation and digital PR.
---
The Solution
The initial technical audit helped Go Up identify and tackle several technical shortcomings on the client's Shopify website.
Whilst Go Up's development team worked alongside TRIP's to implement the technical enhancements, Go Up's strategic content team got to work with a content audit that spanned the client's website, competitors' websites, and the overall search landscape. Armed with a thorough understanding of the CBD oil industry and TRIP's position within it, we were able to create a content task-list that celebrated and improved upon existing content assets, removed or merged others, and gave our content team a clear picture of where TRIP had obvious content gaps that needed filling to satisfy evolving user intents.
In addition, ongoing Digital PR ensured that landing pages key to the broader SEO strategy continued to benefit from an inbound flow of external authority – particularly the category and product pages.
---
The Results
1. Target product URLs and category hubs saw an exponential improvement in organic performance. Keyword rankings for relevant terms that were on page 3 and below went on to achieve position #1 for industry head terms – meaning TRIP were able to outrank market leaders, including the likes of Holland & Barrett. Terms that position #1 was achieved for included:
'CBD oil' – 984,000 monthly searches
'buy CBD' – 26,000 monthly searches
'CBD drinks' – 6,400 monthly searches
2.The ongoing onsite blog content helped shape the brand as an authority in the CBD space and allowed the website baseline organic traffic to continue growing through evergreen SEO blog content.
3. Our digital PR work helped TRIP's overall domain rating increase from 29 to 51 over the course of our campaign.
Call or send us an email today and we'll discuss how you could become our next success story.
Testimonials
"We recommend Go Up as a committed, motivated and effective search marketing agency. We have seen a considerable increase in organic traffic since the outset of the campaign. This has resulted in a significant increase in enquiries and sales."
Director
"Phenomenal progress… It's very exciting to see search become such an integral part of our marketing mix"
Co-founder & CMO
"We chose Go Up as our SEO agency for a simple reason: they feature at the top of search results when you're googling London SEO agencies! They have backed this up by becoming a key partner for us and have delivered excellent results that have surpassed our own expectations – our number of organic visitors has grown by 219% since we started working with them. Great ability to combine an on-point strategy with quality service, we consider them to be a key part of the team."
Chief Operating Officer
Let's start planning your project.
If you are interested in hearing about our services and what we can do to help your business, we would love to hear from you.