Adsum
Outranking the British Film Commission and UK Government websites for a core product
Campaign highlights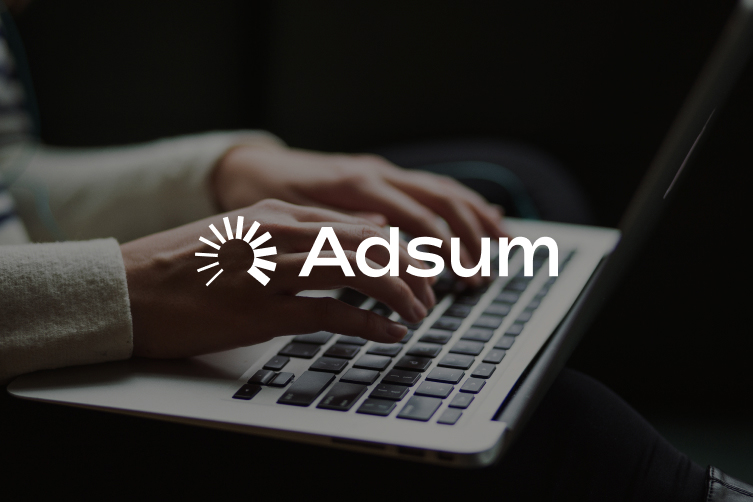 Highlights
Outranking the British Film Commission and UK Government websites for a core product
---
The Brief
Adsum joined Go Up with a new website, a unique value proposition and a challenge in finding the right organic search audience to introduce it to. When we first partnered with Adsum, the site was new and lacking in authority. At the same time, the site was small, offered little product clarity and had no keyword visibility beyond branded interest.
---
The Solution
Our strategy has been rooted in the creation of dedicated landing pages that imagine the complex Adsum offering within specific contexts that are commonly searched for. These pages and the content strategies we've created around them are designed to both inform and intercept relevant users. Our strategy has enabled Adsum to get in front of relevant searches and seamlessly introduce searchers to a product solution they didn't know existed.
---
The Results
1. 833% – the % increase in total number of keywords ranking on 1st page in the first 12 months
or
6 (May 2022) – 56 (Jul 2023) – the increase in the number of keywords ranking on 1st page in the first 12 months
Keywords moved to the first page of search results:
– vat refund hmrc (unranked before)
– VGTR (position change +27)
– film tax credits (unranked before)
– tax credit loan (unranked before)
Call or send us an email today and we'll discuss how you could become our next success story.
Testimonials
"Go Up improved our Google Search Engine visibility for competitive keywords, resulting in an increase in enquiries and sales. Their SEO service offers a mix of research, technical knowhow, UX, content marketing and online PR. A brilliant agency and highly recommended."
Recruitment Director
"We have worked with several different SEO agencies the last few years, and all have found that our product has a rather challenging-to-communicate value proposition, but Go Up has stood head and shoulders above the others. Besides being a pleasure to work with, they have delivered to their promises and provided much greater value than any of the others. I have zero hesitation recommending them"
VP Business Development
"We would like to thank you and everyone at Go Up for being so helpful over the past year! The service your team has provided has been excellent."
Content Manager
Let's start planning your project.
If you are interested in hearing about our services and what we can do to help your business, we would love to hear from you.