4 mins
Don't Trust The Internet, Yet. How Marketing Pressures Make The Web Reliable
You should never trust anything at all that you read on the internet and it's all because of SEO. At least, that's what it looked like to me back when I started working in the field…
17th February 2015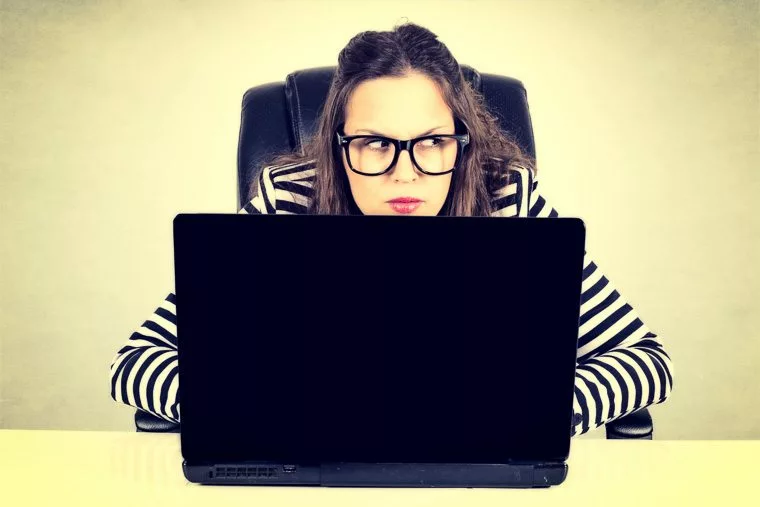 …instead of finding reliable answers to their pressing search queries, internet users are increasingly being served up useless or worse, misleading content that is produced for the sole purpose of leveraging a commercial site…
Since Panda, SEO has always meant content creation; and a lot of it. The result has been that online marketing campaigns have thus far resulted in a large-scale dumping of copy usually generated purely for the sake of SEO.
But with Google's decreasing tolerance for flaky content in the face of ever-increasing pressure to compete for online ranking, focus is shifting to online content that displays the hallmarks of quality journalism.
Because getting a site to rank well requires a more or less continuous stream of content, I quickly discovered that churning out of great swathes of text was the stuff that drove any SEO campaign forward – be that in the form of feature articles, product reviews or expert insight.
The problem is that depending on the practitioners heading up the campaign (and the resources at their disposal), content may be insufficiently researched, poorly referenced and except for the inclusion of a few keywords, largely meaningless.
So instead of finding reliable answers to their pressing search queries, internet users are increasingly being served up useless or worse, misleading content that is produced for the sole purpose of leveraging a commercial site.
For anyone clinging defiantly to journalistic principles, this realisation is extremely disheartening. Thankfully, it is only one side of the story.
Google is not making it worse.
Though frequently accused as such, Google is by no means a co-conspirator in this production of sub-par content. In fact, the big G is as passionate about producing search results that are reliable as you are about finding answers you can trust.
It's worth remembering that Google's primary objective is to sell advertising. And much like in the traditional print model where the editorial content is sometimes (cynically) referred to as "the stuff between the ads", the search results are there to garner an audience for the adverts.
Give that audience content it doesn't like and you'll soon risk running your entire business model aground. This simple objective has guided Google's algorithm updates from the start.
Commercial incentive does not have to produce bad copy.
Does that mean SEO campaigns are to blame? As increasing chunks of advertising revenue are being directed towards online marketing campaigns designed to boost the amount of clickable, link-able content on, and pointing to, a commercial website, you could be forgiven for thinking SEO is ruining the authenticity of online information.
Current standards for quality SEO copywriting read very much like the basic tenets of good journalism.

Certainly, a few years ago it was very much looking that way. Some SEO content was the online equivalent of pure propaganda – advertising copy dressed up as fact on phoney news platforms, editorialised on blogs or presented onsite as unbiased reviews.
But things have changed considerably since then. The Panda update early in 2011 may have shaken up the system most notably, but over time more subtle changes have culminated in a very clear announcement: the days of dodgy content are over.
Read any respected SEO platform and you'll find the SEO community has responded accordingly. Current standards for quality SEO copywriting read very much like the basic tenets of good journalism: topically relevant, well written, thoroughly researched and referenced, and importantly: uniquely valuable.
A new breed of online journalism.
With commercial pressures tugging at SEO campaigns with the equal force of Google's growing capacity to tell wheat from chaff, a new PR-journalism hybrid has emerged that promises to forever change the way we think about search and online information in general.
High quality SEO campaigns are now driven by companies that increasingly resemble newsrooms – with editorial teams dedicated to finding and highlighting truly newsworthy aspects of their clients' business and producing coverage that is data-led and rooted in research.
A similar shift is occurring in online newsrooms. As early as 2012 there was a Forbes article noting how brand-driven thought pieces were received with equal enthusiasm and enjoying similar popularity than their in-house journalism.
Having recognised the opportunity to leverage the content-push driven by online marketing to maximum effect, Forbes founded AdVoice in the early 00's and later updated it as BrandVoice – both part of an initiative that essentially put marketers and company experts on equal footing to journalists, authors and academics.
This kind of content marketing has only become more pervasive and embedded since. Guardian Labs for instance is similarly poised to present a journalism platform for content marketing.
For internet users, marketers and even journalists jaded by the drivel they need to sift through during internet searches, this prospect is bound to be encouraging.
Call it native advertising, sponsored content, brand journalism, interdisciplinary media… but the gist remains the same: the line between marketing and journalism is becoming progressively blurred.
Of course not everyone in the field of journalism is thrilled. And there are clearly warranted concerns about the authenticity of information and the transparency of marketing agendas.
But in general the trend is a hopeful one, pointing in a direction where online information (regardless of the agenda driving it) is subjected to the same scrutiny applied to traditional journalism. The cumulative effect may well be that marketing spend is channelled increasingly in the direction of producing content that is of actual benefit or at least genuine interest to their audience.
For internet users, marketers and even journalists jaded by the drivel they need to sift through during internet searches, this prospect is bound to be encouraging.
What does this mean for smaller businesses?
The likes of Forbes and Guardian Labs are of course dealing with sizeable fish with equally formidable marketing budgets that can be ploughed into researching and producing journalism-level content.
The good news is that these strategies are, to some degree, scaleable. Those smaller businesses running their own in-house marketing may not be able to regularly produce content for major online platforms, but a commitment to writing blogs and articles that are uniquely valuable, written with the reader in mind and based in fact and experience, will go a long way to growing a true audience, potentially attracting links and shares and winning points with Google while they're at it.
For agencies working on smaller accounts, a similar emphasis on working with clients to produce thought leadership style content and identifying angles that resonate with the online news agenda platforms will become a priority.