2 mins
We've changed our name in recognition of our partner Forest Green Rovers, and their historic promotion to League One.
Forest Green Rovers are celebrating promotion to League One after drawing with Bristol Rovers 0-0 at Memorial Stadium.
1st January 2022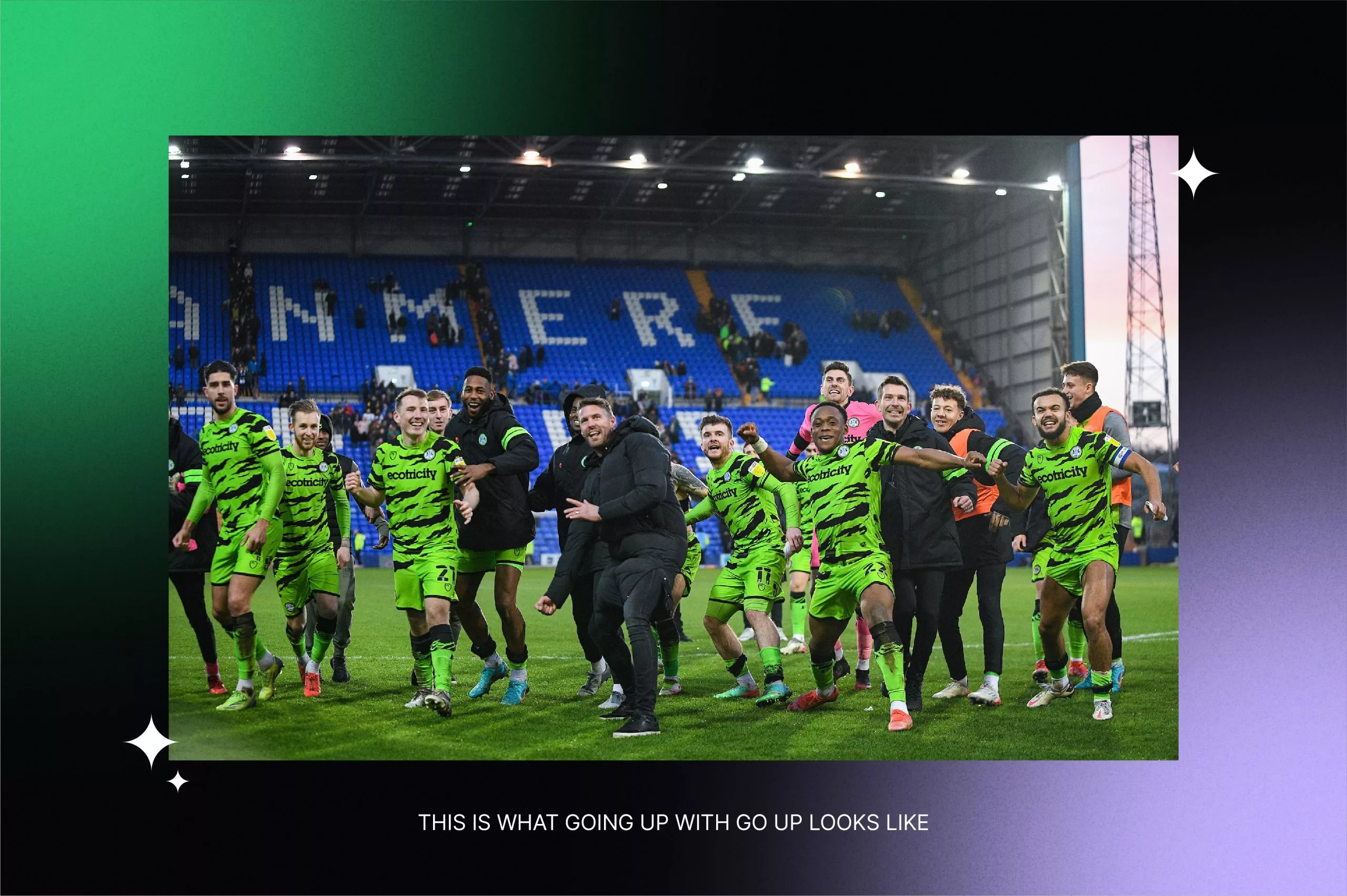 The Rovers secured the historic promotion just five years after entering the EFL, and the draw takes them higher in the English football pyramid than they've ever been in their 133-year history.
Speaking after the full-time whistle, FGR manager Rob Edwards said: "It's hard to put it all into words. I was emotional at the final whistle. I'm so pleased and so proud of this group."
"We're certainly going to enjoy the moment. It's difficult to compare winning promotion as a player and as a head coach. It's a brilliant feeling. As a player, it's the best times of your life, but this is certainly the proudest moment of my professional career."
The Rovers were painfully denied entry into the third tier in 2020 after they lost the League 2 semi-final play-offs, but will now be aiming to solidify their standing in England's football pyramid.
The club has been making progress both on and off the pitch this season, with an inherent commitment to sustainability and a drive to inspire others to do more for the environment. In doing so, they've partnered with like-minded companies, such as digital marketing agency Go Up, Oatly, and Innocent Drinks.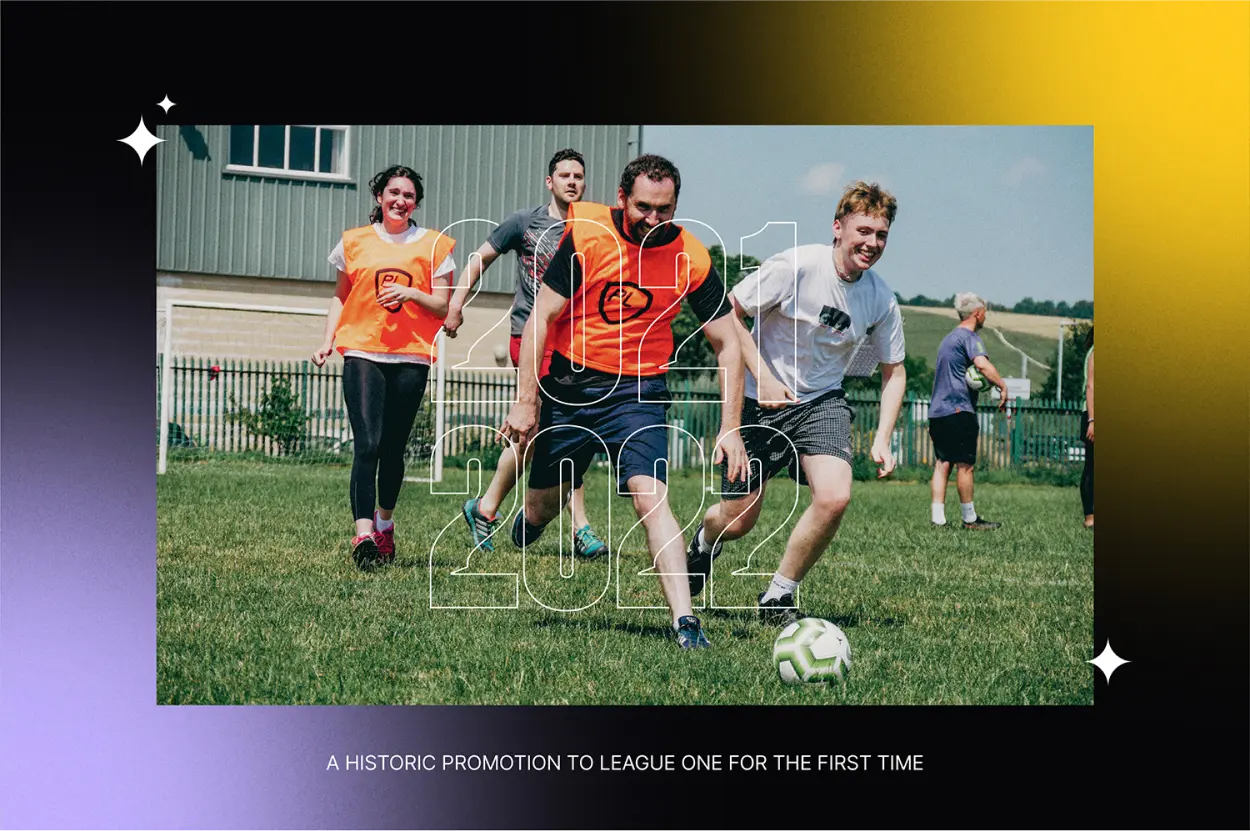 Edward Coram-James, co-founder of Go Up, said: "Forest Green Rovers promotion isn't just a testament to their abilities as a club – it's a statement of intent when it comes to sustainability and environmentally-conscious behaviour.
People take notice of organisations with strong values, especially ones like Forest Green, who consistently inspire both on and off the pitch.
As a medium-sized agency with lofty ambitions to become industry-leading in terms of sustainability, the partnership with the World's Greenest Football Club™ is a fantastic way to demonstrate our commitment to that mission. We've even changed our name temporarily to 'Going Up'.
The fact that they're going up with Go Up is, dare I say it, almost prophetic."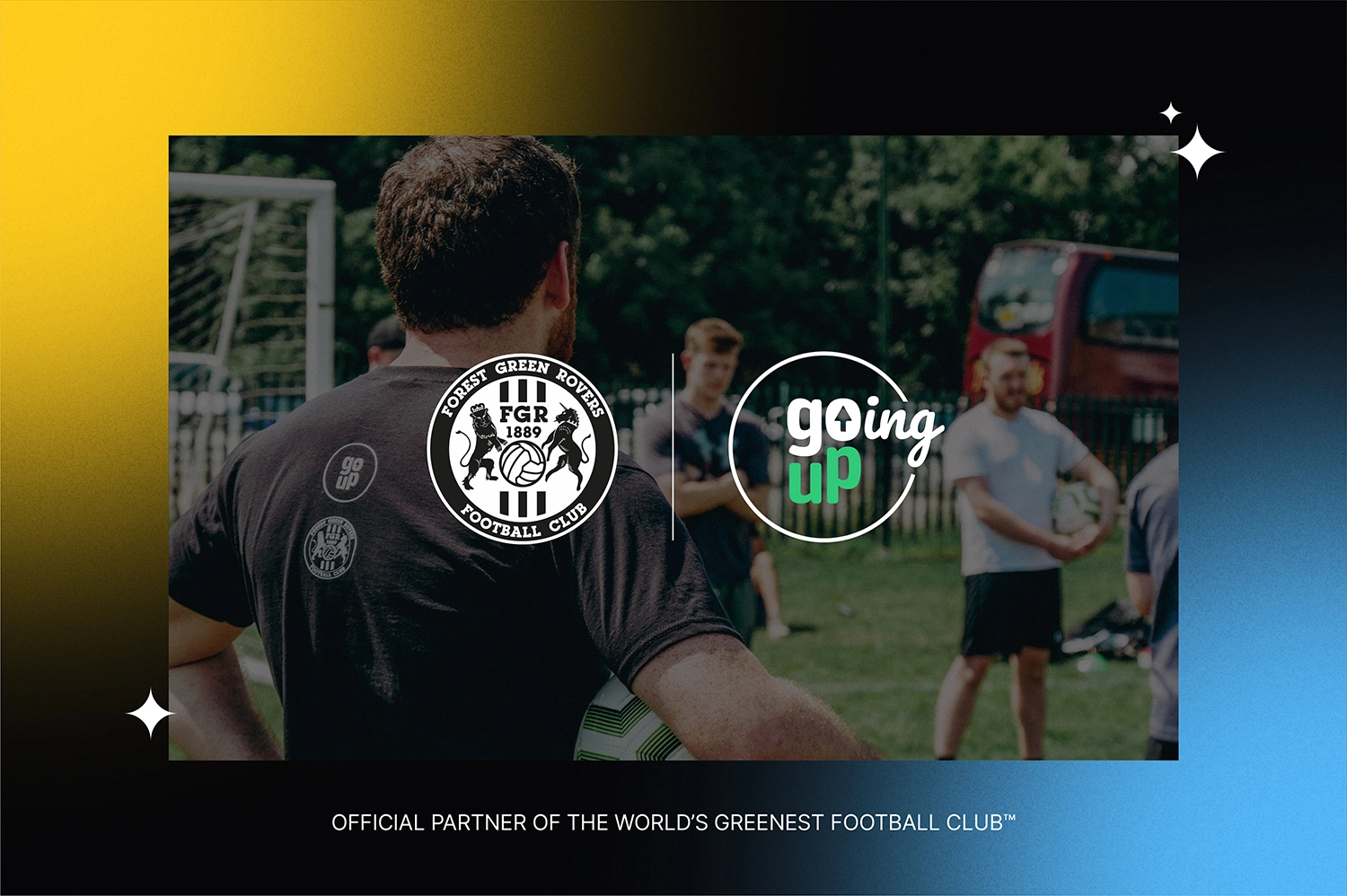 Whilst the digital marketing and football industries are not known for their focus on sustainability, things are changing with both Go Up and Forest Green being praised for their efforts to combat climate change.
Some players such as Jamille Matt have outwardly expressed their support, stating that they feel healthier and able to recover from injury quicker since adapting to a vegan diet. Similarly, Go Up has furthered the green message through actions such as not purchasing animal products for consumption in their offices.
On the subject of influence, FGR Chairman Dale Vince said: "I think in football we are seeing some great examples of players stepping up and using their platform.
There is an enormous opportunity that sport has and a bigger responsibility because people look up to sporting icons and take their lead from them."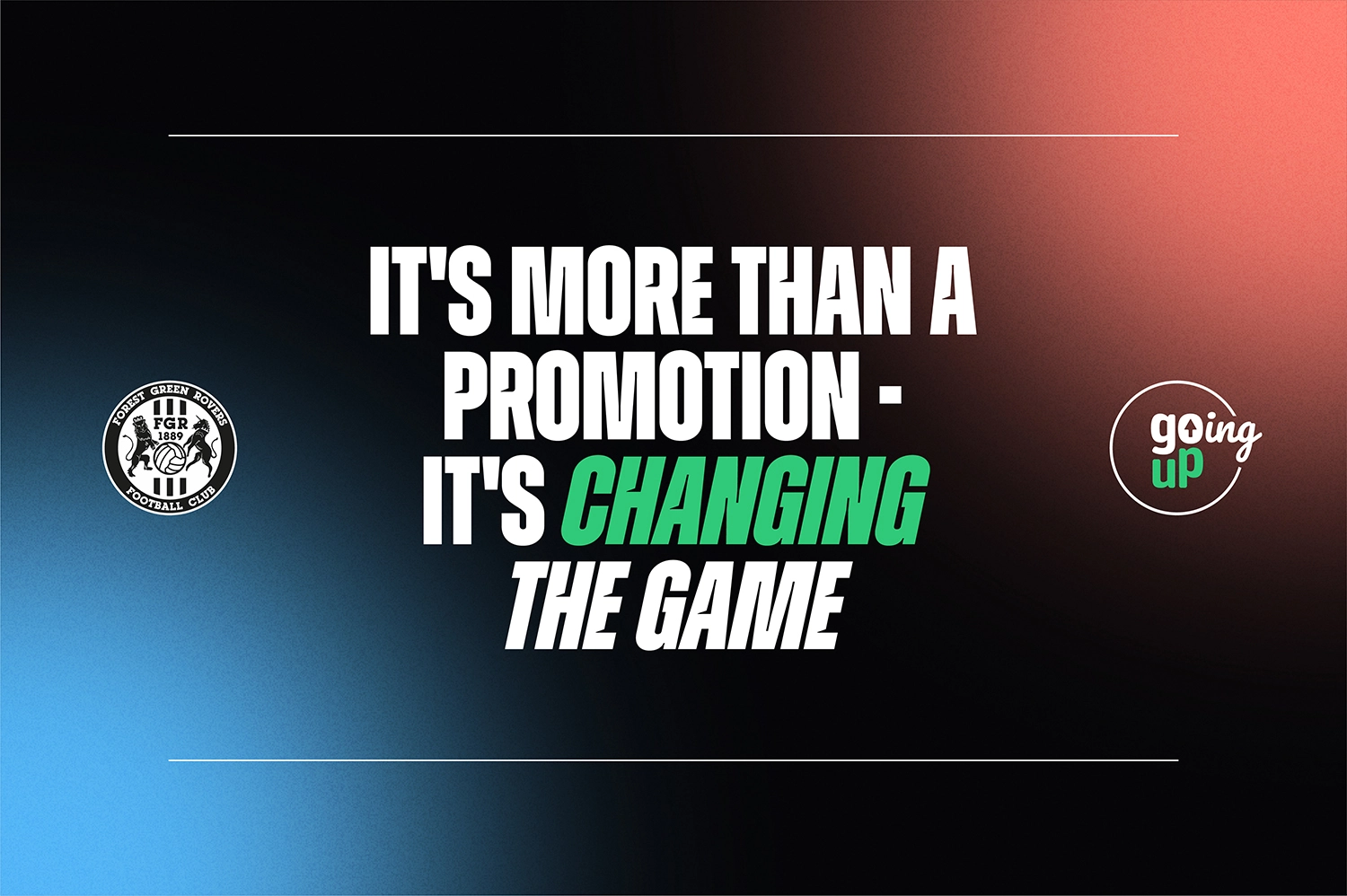 It's therefore clear that, with the promotion of talent, comes a promotion of influence. The world is waking up to the fact that things need to change for the greater good. There is no choice. It's more than a promotion – it's changing the game.