4 mins
Conversion Rate Optimisation (CRO) and User Experience (UX)
A conversion occurs on a website when a user performs an action which takes them further along the buying cycle. For example, a conversion could be requesting a quote, or simply buying your product outright. A business's website should always be built with a view to having a good conversion rate.
31 January 2023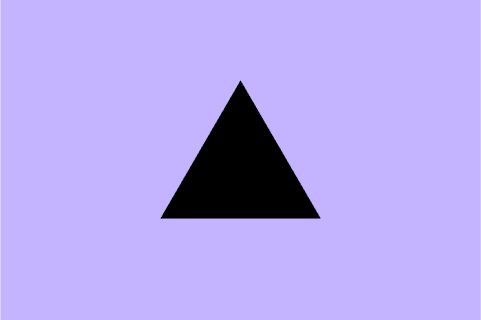 A good SEO/digital marketing campaign will not only make your site more visible in search, but will also improve the user's experience on your site, thus increasing the likelihood of a user converting. We've put together a set of tips and tactics below which should help boost your site's conversions and your business's sales.
Improving User Experience
User Experience (UX) and SEO are closely intertwined and must both be taken into consideration when looking to boost conversions on a site. A negative UX can even go on to impact a business's brand image, and cause potential customers to see your entire business in a negative light. This is why Go Up has a team of top-notch designers, who work closely with the SEO team to design sites which are not only visually appealing, but also offer excellent UX. Major issues which often negatively impact UX are speed, ease of navigation, and clarity of information.
Speed
Consumers now expect sites to load faster than ever before. According to Google, a speed improvement of just one second improves conversion rates by 27%.
Ease of navigation
Your website navigation and structure must also be easy to understand. Not only will this improve UX, but an effective website navigation will also help Google crawl your site much more easily, and allow link juice to flow through your site effectively. To maximise conversion rates, the most important call(s) to action should be easy to find, preferably on every page of your site; in particular the homepage and service pages. As a rule, even blog posts should all link back to at least one key services page.
Clarity of information
Getting more traffic to a site is essential for a good conversion rate, however, users also need to be able to access the necessary information (such as the nature of your product and why it's amazing) easily once they're on your site. Otherwise they are far more likely to leave it in favour of another, more user-friendly site.
Decreasing bounce rates
According to Google Analytics, a site's bounce rate is defined by "the percentage of single-page sessions (i.e. sessions in which the person left your site from the entrance page without interacting with the page)."
Closely tied to negative UX, bounce rates rise when users click onto your site and quickly click off of it again; having already decided that, for whatever reason, your site does not interest them. So even though bounces technically contribute to a site's traffic, this kind of traffic does not result in any conversions. Not only that, but there is persuasive evidence which suggests that a high bounce rate can negatively impact a site's visibility in search.
Sometimes poor site design and UX are enough to cause users to bounce out of a site, but content also plays a vital role in a site's bounce rate.
Ranking in search for high volume keywords/search terms could very well result in lots of traffic to your site, but it won't necessarily lead to a proportionate amount of conversions. Therefore your copy needs to be readable, succinct and to the point. Your copy should also be optimised only for the keywords which are the result of thorough research. If a user clicks onto your site through a keyword search which they perceive is irrelevant to what your business sells, they will simply leave your site for another one.
Your SEO team should be monitoring your keyword relevance to ensure they are fully relevant to your product or services.
Increasing social media presence
Most businesses should have an active and optimised Linkedin, Instgram, TikTok, Twitter and Facebook profile, with share buttons to your product pages and blogs or news items, so that users can seamlessly spread the word about your product, and become advocates/ambassadors for your brand. Social Media is also a very effective way to answer customer questions or complaints. If you're a B2C company, especially a product based one, and you don't have actively monitored social profiles with a 24-hour turnaround for responses to customer questions, you can expect some irritated customers!
Social media also plays a crucial role in the discovery phase of the buying funnel. More and more often customers find out about a brand via a paid ad in Instagram or TikTok, or via a friend recommendation or an influencer endorsement. If you're a product based business and you're not taking advantage… well… you should probably start. Yesterday!