3 mins
Engagement Rate
07 June 2023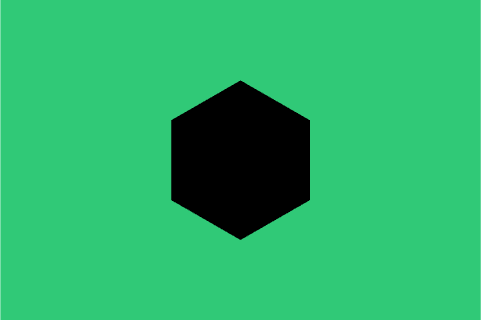 In 2023 Google transitioned from Universal Analytics to Google Analytics 4. This was a seismic shift in terms of what can be tracked and how. One of the more interesting features to arise from GA4 engagement rate. Whereas bounce rate is still an available metric, its buried quite deep within GA4, which aims to push engagement rate as the new way by which SEOs should track user engagement.
What is an engagement rate, and how does it differ to a bounce rate?
An engagement rate is the percentage of sessions on a single page that are considered engaged sessions.
An engaged session is:
A page view session that lasts for 10 seconds or more.
A session that triggers at least one conversion event.
A session that includes two or more page views.
All the above are considered engaged sessions and contribute to an engagement rate.
Bounce rates, on the other hand, is defined by a user going to a page but then not interacting beyond it – i.e. they visit a page and then leave the site without visiting any more of its pages.
So, a bounce rate measures non engaged sessions, whereas an engagement rate measures engaged sessions. Got it?
How is engagement rate calculated?
Google uses the following formula to calculate the engagement rate:
Engagement rate = (Number of Engaged Sessions / Total Number of Sessions) * 100.
It takes the number of engaged sessions and divides it by the overall number of sessions (engaged or not).
So, if you have 400 engaged sessions on a page, out of a total 1100 sessions to that page, (400÷1100)×100=36.36%
An engagement rate of 3.36%
A little bit more on engagement rate
When analysing your engagement rate, consider how the metric can assist you in the following areas:
Conversion rates: Since the engagement rate is influenced by triggered events (conversions), you can use this information to identify opportunities that may lead to a higher engagement rate. In general, higher engagement rates result in more conversions overall.
Basically, engagement rate is a CRO's (conversion rate optimiser's) absolute dream. It gives a much more detailed understanding of what's actually on in terms of site interaction, which we can then drill down on further via tag manager and conversion tracking.
Assessing the effectiveness of traffic sources: Is traffic originating in TikTok or your email marketing efforts engaging with your site better than users from search engines? You can use this to create user profiles and optimise the journey based on who is engaging best with your site.
Assessing the successes and failures of your cross channel marketing efforts: Measuring user satisfaction through engagement rates is a valuable approach to enhancing and understanding marketing efforts. It provides insights that can optimise strategies, refine messaging, and align campaigns with user preferences. By continuously monitoring engagement rates, you can create a seamless user experience, foster loyalty, and increase conversions.
Importantly, it also sees what you're getting wrong. For instance, say that you see that your email campaigns are only resulting in a 20% engagement, but your social and SEO campaigns result in a 40% engagement. In this scenario, you can either scrap your email campaign altogether and focus more efforts on socials and SEO, or take learnings from your social and SEO campaigns and try to apply those to email.
What should my engagement rate be?
As a very general rule of thumb:
1% or less = bad engagement rate
1% to 3.5% = average engagement rate
3.5% to 6% = great engagement rate
6% or more = fantastic engagement rate!
As you can see, this is almost the exact opposite to bounce rate metrics. If you had a 1% bounce rate, you'd be dancing on the rooftops! As said, engagement rate and bounce rate measure the opposite actions. So, whereas a high bounce rate is generally a bad thing, a high engagement rate is generally a great thing!
Where do I Find the Engagement Rate and can I customise it?
Open Google Analytics 4
Open the Reports section, in the left panel
Open the Engagement drop-down and select the "Pages and Screens" report.
Customise the Engagement Report by clicking the pencil icon at the top right.
Add Engagement Metrics to the Report. After clicking the pencil icon, you will see an option to customise the report. Select "Metrics" from there. You can add up to 12 metrics to your Engagement Report. In the "Add Metric" search bar, look for "Engagement Rate" and click "Apply" to add it.
Save changes
So, there you have it. Engagement rates! Much better, in our opinion at Go Up, than bounce rates. Remember though, it is still possible to see bounce rates in GA4. It's just hidden a little. But we recommend checking in on it to better check current performance against past performance.
If you need help setting up your Analytics 4 account to better track the data that's meaningful to you, then get in touch with us. We're an SEO agency that puts data and clarity at the heart of everything we do, and would love to hear from you!