3 mins
Co-citation
31 January 2023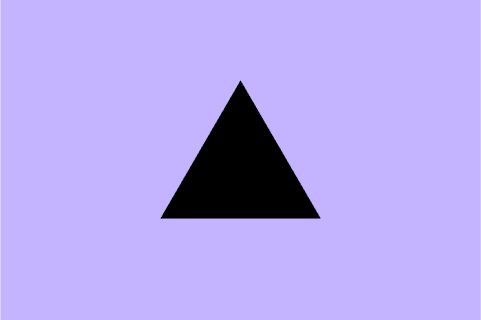 What is SEO co-citation?
Just like with academic essays, a citation, link or mention in any digital content is an indication of trust, endorsement and authority. When implemented in line with Google's spam guidelines, co-citation — which relates to the network of similarities between citations, links and mentions — can be a powerful SEO tool.
SEO co-citation refers to the symbiosis that occurs when websites discuss interrelated themes and concepts and mention each other. An important aspect of co-citation is the significance (for Google) of the words that surround links.
Co-citation first prompted discussion years ago when Google's anti-spam updates prevented low-quality blog networks from having an impact on search rankings.
Originally it was a byword for hoodwinking Google. Scores of blogs would devote themselves to the manipulative practice of combining myriad keywords alongside links to sites with significant authority. This was done in the hope that they would be creating a digital affinity between established, high-ranking sites and their own ones, and therefore avoid detection.
But now when we're referring to co-citation, we're talking about how best to situate links and establish relevant themes within an article, not experimenting with suspicious anchor text. Ultimately, implementing co-citation can shed light on how to get ranked for keywords that you don't even reference, thanks to the citations and words that you tend to be associated with.
It's not about squeezing link juice in desperation. It's about participating in a community and creating the ideal context for links, a skill that requires tact and consideration.
How to conduct co-citation
Co-citation can be instrumental in setting up effective long-term strategies as it rewards those who commit to creating high-quality and unique content related to their field.
By focusing on turning your website into a valuable resource with guides, tips and analyses of services related to your industry, you can identify yourself as an authority to Google.
They are particularly important in the dawn of generative AI, which has been shown to produce misleading or inaccurate information, but to present it confidently. This has led to a drop in the accuracy and reliability of information on the internet. C0-citations enables content publishers to authenticate/validate the sources of their facts, which gives Google more confidence that this content will indeed be factually accurate.
Of course, an ideal scenario would be that your great content results in referral links from other websites, preferably the ones that you had aspired to be associated with. While this objective is an obvious one that's rightly pursued by many practitioners of SEO, its relation to co-citation is often ignored.
Everyone should be aware of the importance of optimising pages for keywords, but encouraging the right kind of co-citation also involves the optimising of the words around citations. These words are as influential as the keywords on the pages of your great content and can aid Google's algorithms.
Eventually, your hard work could earn you a formidable portfolio of referral links from the same people that talk about your competitors or your field. As this happens alongside your unique onsite and link building strategy, Google will find it easier to situate you within your niche, and may even help direct traffic towards you. This is when it becomes possible to rank for keywords that you don't necessarily target, but your competitors or others in your industry do.
The importance of outbound links
As the term suggests, co-citation refers to the relationship between the similarity of referrals and the mention of key phrases across the internet. Therefore, linking and mentioning industry related terms and authorities is paramount.
Perhaps surprisingly, hoarding link juice is not as conducive to positive SEO as you might think. By providing high-quality outbound links, there's a benefit for your readers and an indication to crawlers that you are associated with the content being linked to.
Don't think that you're helping the competition by linking to quality websites. After all, linking to poor websites can be harmful, and not just for you, but for all websites associated with you.
Unless you're focusing on transactions, there's no harm in building your reputation through helpful external links from your onsite blog. Although readers may leave your website and pursue a new trail of interest, the fact that you generated it may even result in you diverting some of that much-needed link power.
An example of an effective co-citation strategy
Julie's small business is based on selling cupcakes. She writes regular blog posts exploring angles on the subject and talks about trends with referral links to industry authorities, including much larger companies.
She shares these posts through a network of bloggers that share her passion. Due to this outreach, an industry-influencer is able to find Julie's insights. They use this to write a new article that links to Julie's website and her competitors.
As time goes on, Google becomes increasingly convinced that, having been mentioned alongside so many reputable and relevant businesses in high-quality content, Julie's website is an authority.
Eventually, Julie's website begins to rank for terms that she isn't targeting but her competitors are.