4 mins
Penguin Algorithm
31 January 2023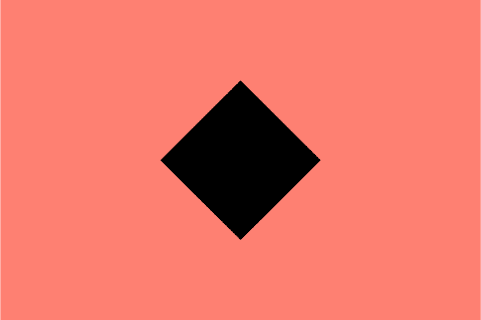 Google Penguin is an algorithm update that was first announced in April 2012. The update aimed to reduce web spam, namely in the form of link spam, penalising websites that violated Google's Webmaster Guidelines (now called Google's 'Search Essentials' and 'Spam Policies') by using black hat techniques to obtain spammy links and thus manipulate search engine rankings. It also rewarded websites with high quality link profiles.
Google Penguin penalties and recovery
For many years, websites hit with a Google Penguin penalty would see their rankings suffer. The only way to recover from a penalty and regain Google's trust would be to remove offending links. The website owner or SEO agency would send out requests to have these links removed. If they couldn't be removed, it was necessary to submit a disavow list to Search Console. In simpler terms, you would ask Google to disregard certain links when crawling the site.
However, problematically, Google Penguin updates were only re-run periodically. Sites which removed or disavowed spammy links would be re-evaluated each time a Penguin update was released, but this could take anything from 6 months to a year. Websites could be wrongly classified as spam, and then have to play a waiting game to be re-evaluated by Google.
However, a new Penguin algorithm update, released in September 2016, meant this was (and still is) no longer the case. The 2016 update not only improved Penguin as an algorithm, but also incorporated it into the core Google algorithm. This meant that the Penguin algorithm didn't need to visit your site to reassess you. Instead, every time the core algorithm visited your website, Penguin would assess your site, making updates in real time. It also started mostly to devalue spammy links instead of penalising them. To be clear, Google does still penalise link spam. However, it tends only to penalise the most egregious offenders. Most of the time, it now devalues the spammy links, removing any ranking benefit that they may have passed, while not penalising the site as a whole.
Google Penguin 4.0
Penguin 4.0 is the fourth version of Google's algorithm and the first to run in all languages. Google announced the update on September 23, 2016, claiming "webmasters should be free to focus on creating amazing, compelling websites." It was also revealed that Penguin 4.0 would be the last update of its kind.
While Penguin still addresses the web spam problems it was originally intended to tackle, by incorporating it into its core algorithm, Google gave Penguin 4.0 much more responsibility. The "core" is comprised of more than 200 separate algorithms that evaluate where a website should rank for a given search query.
Other key changes to the algorithm included:
Penguin 4.0 devalues spam
Rather than being punished for spammy links, low quality links are usually now ignored and devalued. This is good news for sites which have been unfairly hit with a Penguin penalty in the past. However, if Penguin detects a large amount of low quality links, it can decide to discount all of the links pointing to your site which will be severely detrimental to your site's visibility. Severe cases are still penalised.
The disavow tool is still available to users. However, senior Google officials went on the record in 2019 and 2023 to advise serious caution when using it.
Penguin 4.0 runs in real-time
The latest Penguin update operates at a much quicker speed than ever before. It's no longer subject to periodic data refreshes. Instead, it refreshes in real-time, meaning links are constantly re-evaluated as Google crawls the web.
This means that if you're found to be manipulating links, you could be devalued or penalised almost instantly. On the other hand, it also means it's much easier to regain Google's trust when working to remove a Penguin penalty, as you no longer have to wait months for an update to be re-evaluated.
Penguin 4.0 is more granular
Google previously penalised entire sites if they were found to be guilty of spammy link building practices. For instance, if one page had a particularly bad reputation with Google, the entire domain would suffer the consequences.
Now, the Penguin algorithm has become much more page-specific. If one page has a high number of poor quality links, ranking adjustments will be more likely to affect this page rather than the domain as a whole. Again, in the most egregious examples, websites with heavy use of link spam can still be penalised as a whole.
How does Penguin 4.0 affect my SEO?
Despite this being one of the most significant algorithm updates in recent years, the optimisation process is likely to have remained largely the same for your SEO agency.
However, there are several things that need to be considered carefully:
Immediate penalties
We'd hope that you aren't involved in any black hat link building practices and would strongly recommend avoiding doing so, but if you are, you'll need to be aware that it's likely you'll face penalties almost immediately. However, you will also be able to resolve the situation much faster than before.
Rank fluctuations
As Penguin 4.0 re-evaluates link profiles in real time, fluctuations in rankings are likely to occur more frequently. However, it's important to note that Penguin is only one of many possible reasons for a change in rankings. Your SEO agency will be able to help determine whether your rankings are being affected by Penguin 4.0.
Link evaluation
There's been no indication that Google has changed the way it evaluates link quality with Penguin 4.0. Nonetheless, it's a good opportunity to assess your own link profile and ensure you're doing nothing that could trigger spam signals. If you're concerned about this, it's a good idea to ask your SEO agency to conduct a link audit which will help to highlight any links that could be problematic.
High quality content distribution
Many website owners previously relied on a specific page or area of a website to keep them high in the rankings. As Penguin 4.0 is more page-specific, having high-quality content and links distributed equally across a website is becoming more important. Ensure that you are not neglecting any areas of the website and this should not be a problem.