4 mins
Vertical Search
31 January 2023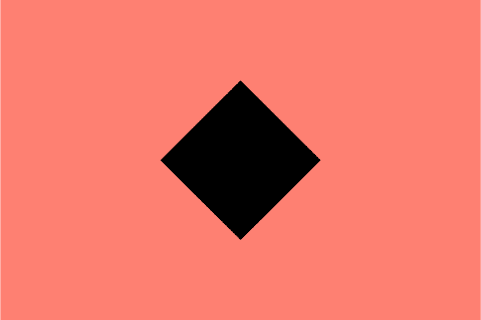 What is Vertical Search?
Vertical engines are search engines that specialise in different types of search. Google has a number of different vertical options within its search engine. The most famous of these are image search, video search,  map search, news search, and web search. In many respects these should be considered to be separate search engines, all within the Google umbrella. However, Google blends many of them into the main web search in its Universal Search. So, if you search for a review on a pair of Nike AirMax, you're likely to get images, shopping options, news articles, videos, reviews and normal web search links, all within the main web search vertical.
The most common type of vertical search is web search, in which the search engine crawls its database of web pages, searching for and returning the pages most relevant and useful to the user's search query. As we know, Google sorts these relevant web pages into a hierarchical order based upon factors outlined in its algorithm, including E-E-A-T, relevance, page performance, and PageRank.
All verticals are important for SEO. For instance, over 90% of consumers consume reviews online before making a purchase. Many of these are video or news reviews, with the searcher looking through the video or news verticals.
Below is a short summary of Google's main verticals:
Web Search
Google's main search engine. It encompasses all of the websites on Google's considerable database, filtered to offer what Google hopes is the most relevant, high quality answer to the user's search query.
The web vertical offers a diverse range of features beyond just webpages, drawing both on the Knowledge Graph and structured data to provide search results that provide instant answers through rich snippets, cards and carousels, amongst others. AI generated answers via Google's BARD have also started to become more and more prevalent as an aspect of Universal search within the main search engine results pages.
Image Search
Google's image search vertical allows users to explore and discover a vast collection of images from the search giant's database. By entering specific keywords or phrases, users can retrieve visual results related to their search query.  Users can apply filters, such as size, color, image type, and usage rights. Users can also use the "Similar images" feature to find visually related images, allowing them to explore different perspectives, versions, or variations of a specific image.
Map Search
Google Maps is the world's most popular map search engine. In this vertical, users can type in an address and find it, anywhere in the world. They can then see the road map view, the 'street view' (which is a 3D, navigable photograph of that street), or a satellite photographic view.
Users can use maps to find locations, directions or search for nearby businesses. It's incredibly useful for local search.
News Search
The Google and Bing news verticals are the largest news databases on the planet. They act as a real-time RSS feed, flagging up the most relevant news from across the globe. If you're a prolific content publisher specialising in the news space, optimising for news search is vital.
Video Search
Google's video search allows users to discover and view videos from various sources, most prevalently from the Google owned YouTube. Users can search for specific videos, explore trending videos, and apply a whole host of filters to search based on elements such as upload date, publisher, video duration, and quality.
Shopping Search
Google's shopping vertical allows searchers to find and compare products from a whole multitude of online retailers. It provides product images, with pricing, reviews, and the option to filter results by price, colour, brand etc. The products are usually paid listings pulled from Google Merchant Centre. So, if you're a product based company, make sure you consider having your Merchant Centre account up and running with a decent paid media spend!
Books Search
Google Books is a vast digital library containing scanned books, magazines, and other printed materials. You can search for specific book titles, authors, or topics. The books vertical provides previews, excerpts, and bibliographic information as well as links to buy, or even to borrow from libraries!
Scholar Search
Google Scholar is a specialised search engine designed to discover scholarly literature. It indexes academic articles, conference papers, theses, dissertations, and other scholarly resources.
Finance Search
The finance vertical offers information related to the markets. It includes stock quotes, company profiles, market news, and financial statements, market predictions, currency FX rates and other factors indicating the prevailing economic headwinds. You can track stock prices, monitor market trends, and access relevant news articles and analysis related to finance and investments.
Recipe Search
As it sounds! The recipe vertical offers a vast database of every kind of recipe you can imagine
Patent Search
Google Patents is a search engine vertical dedicated to discovering and exploring patents and patent applications. Users can search for specific inventions, explore patent databases, and access detailed information about patents, including drawings, descriptions, and legal status.
Flight Search
An aggregator of global flight data. It can show you flight options, times, airlines etc. on myriad different dates and gives you links and options to book flights!
Job Search
Google Job Search aggregates job listings not only from most of the major job boards, but also from individual company websites as well as recruitment agencies. You can search for jobs based on, titles, skillsets and locations and filters such by job type, salary, experience level etc.
Health Search
Google's health vertical feature, often referred to as "Doctor Google" for the part it's played over the years in convincing everyone with a sore throat that they have some highly malignant and fatal disease, offers information on medical conditions, symptoms, treatments, prognosis etc. Very useful but, as said, use with caution, or every time you sneeze you may be calling in the priest for the last rights!