The Cheese Geek
Using SEO to boost subscription sign-ups for an online cheesemonger
Campaign highlights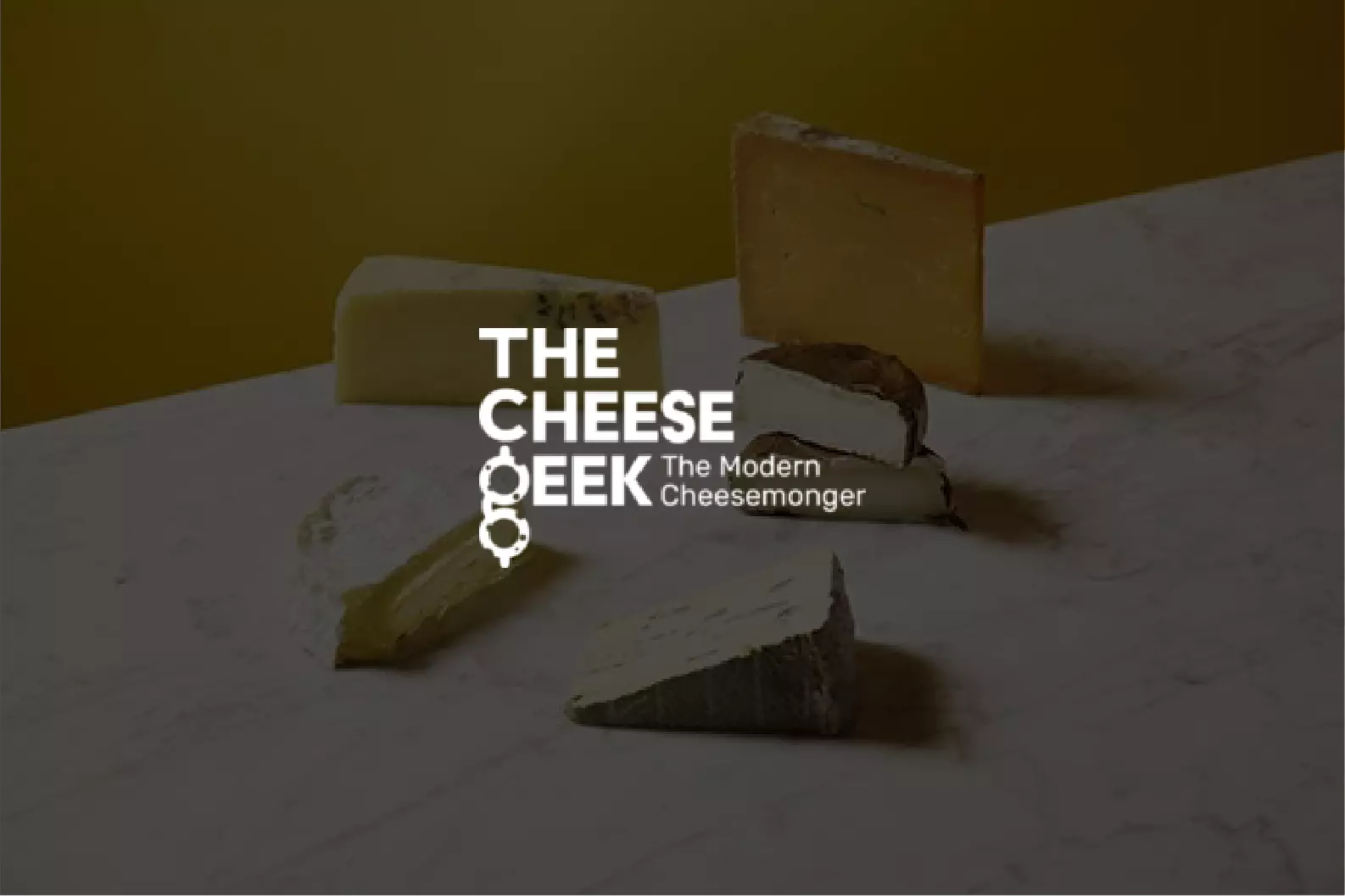 Highlights
219% increase in non-branded traffic
159% increase in total sales
99% overall YOY improvement
---
The Challenge
The Cheese Geek came to Go Up looking to elevate their organic search presence and boost sign-ups for their cheese subscription box product. Historically they had been reliant on PPC to drive conversions and traffic.
To help The Cheese Geek gain a foothold in increasingly competitive space, a solution was needed that would:
Enhance the website's visibility for subscription-related search terms.
Create a seamless user journey from landing on the website through to conversion.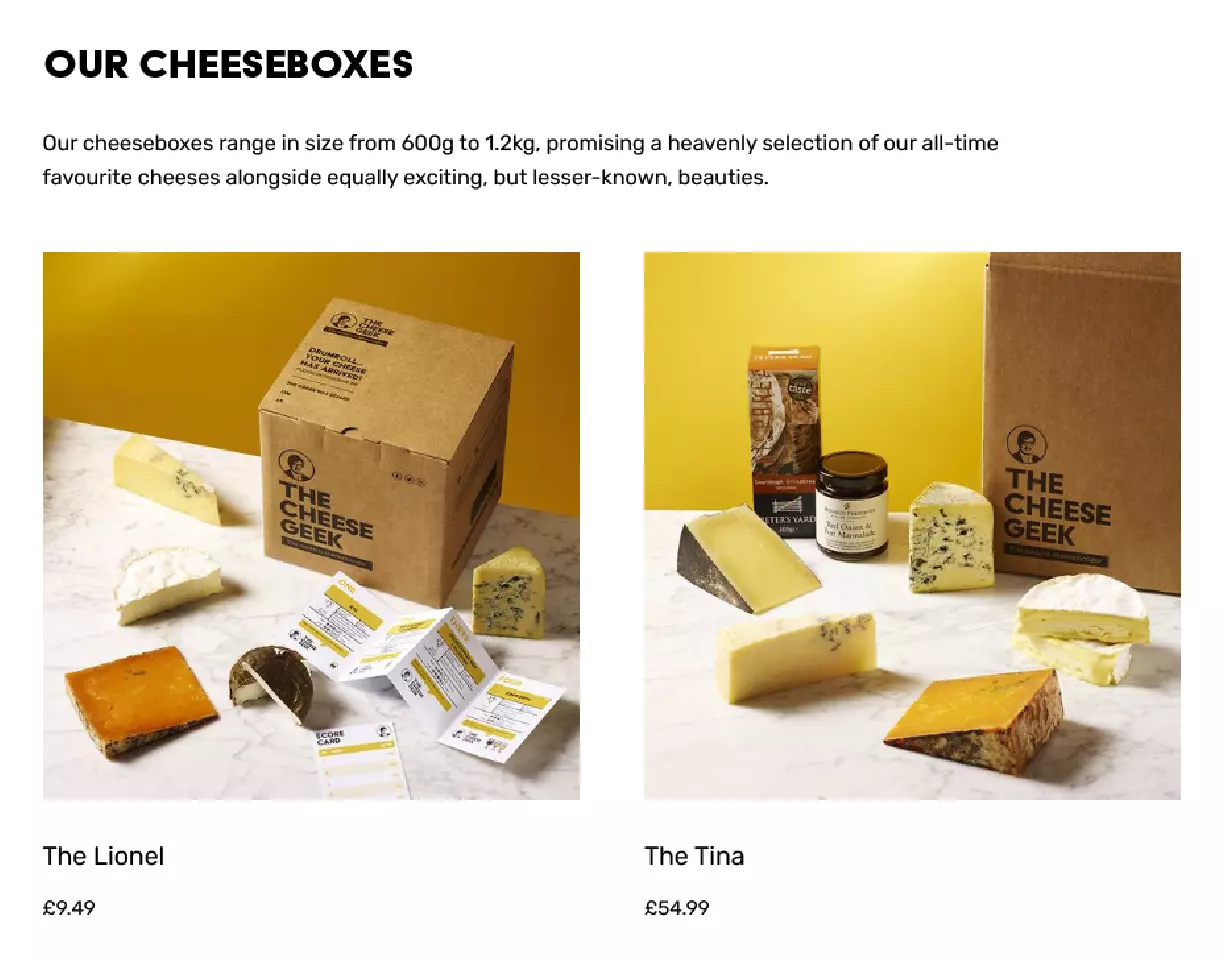 The Cheese Geek had two different subscription options named after legendary musicians, along with several one-off cheesebox options also named after iconic singers.
But while each of these options had its own product page on the website, there was no dedicated subscriptions page that explained the different options available (gift subscription and rolling subscription) and how they work. There was little in the way of informational content, with copy instead focusing on the playful branding of each product. We believed the lack of informational content along with an unclear user journey was leading to confusion in potential customers and limiting the website's ranking potential in search results.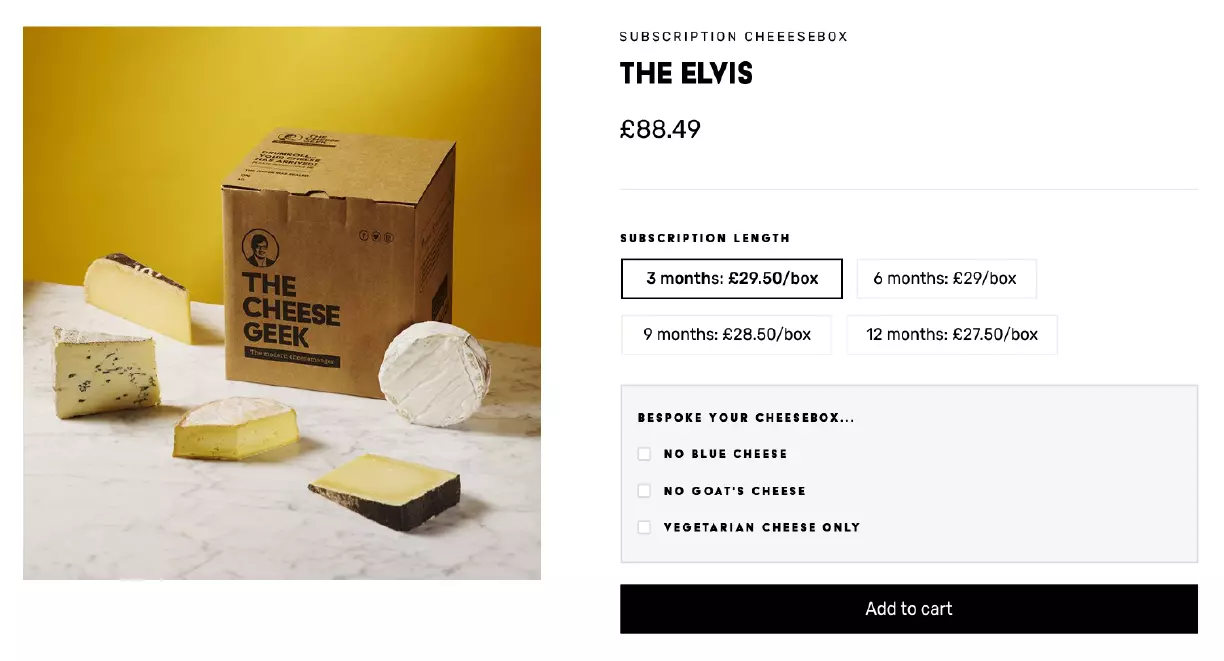 ---
The Solution
Content Consolidation
Create a dedicated subscription landing page with information on how the subscriptions work, how they can be personalised and what type of products are included.
Implementing a new site structure
Create a clear user journey and simple user interface to ensure first-time visitors are seamlessly guided through to conversion.
Content Optimisation
Optimise website content to focus on the subscription options available (gift subscriptions and rolling subscriptions), rather than the whimsical branding of the products.
Link Acquisition Strategy
Execute a tailored content and link acquisition strategy that builds the authority of the subscriptions landing page.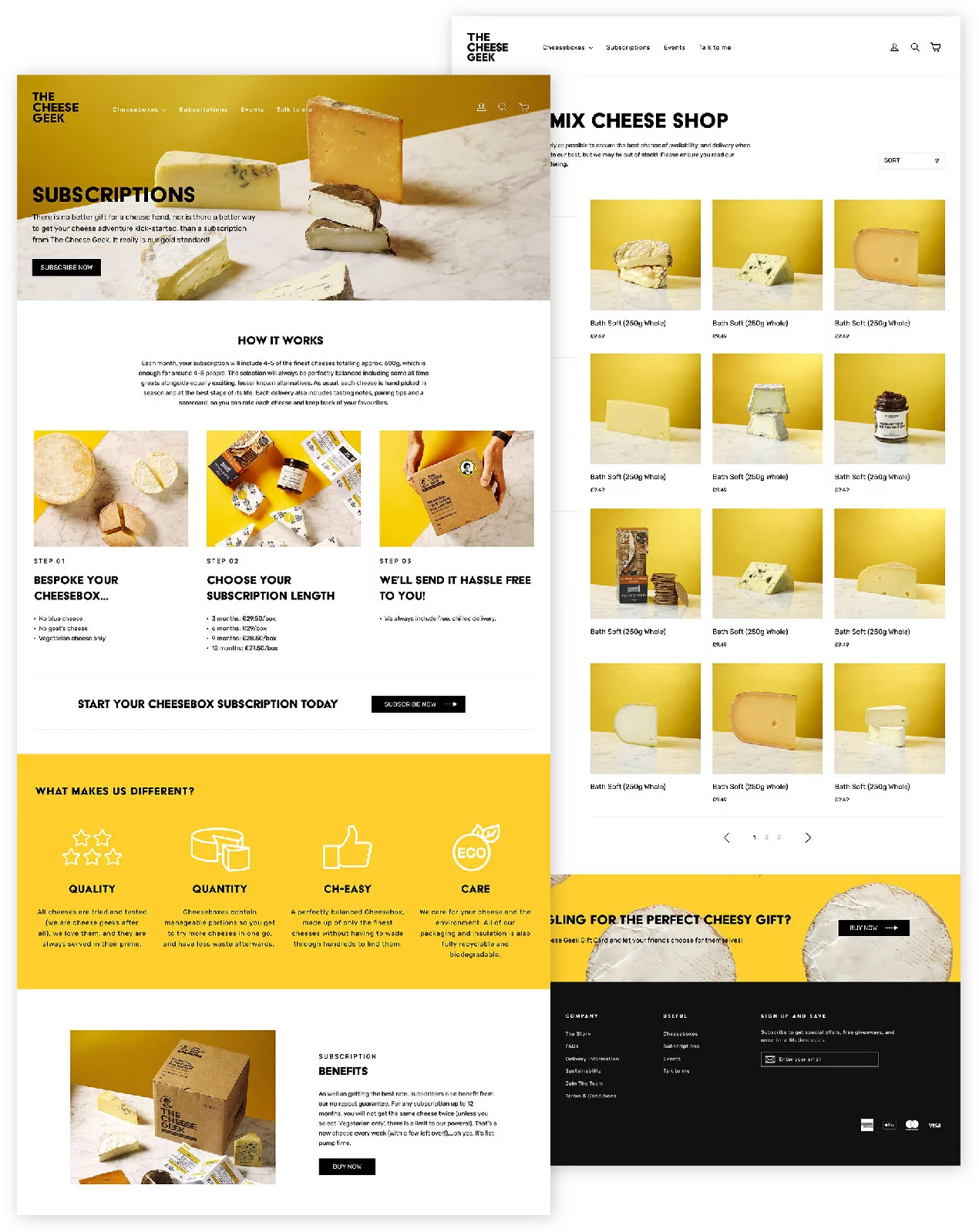 ---
The Results
The website recorded a huge increase in both branded and non-branded organic search traffic between 2018 and 2019.
The website enjoyed an all-time high year-on-year organic increase of 219% during May 2019, while the overall year-on-year improvement throughout 2019 was 99%. Most importantly, the surge in organic traffic translated into sales for the client, with total sales increasing by 159% year-on-year.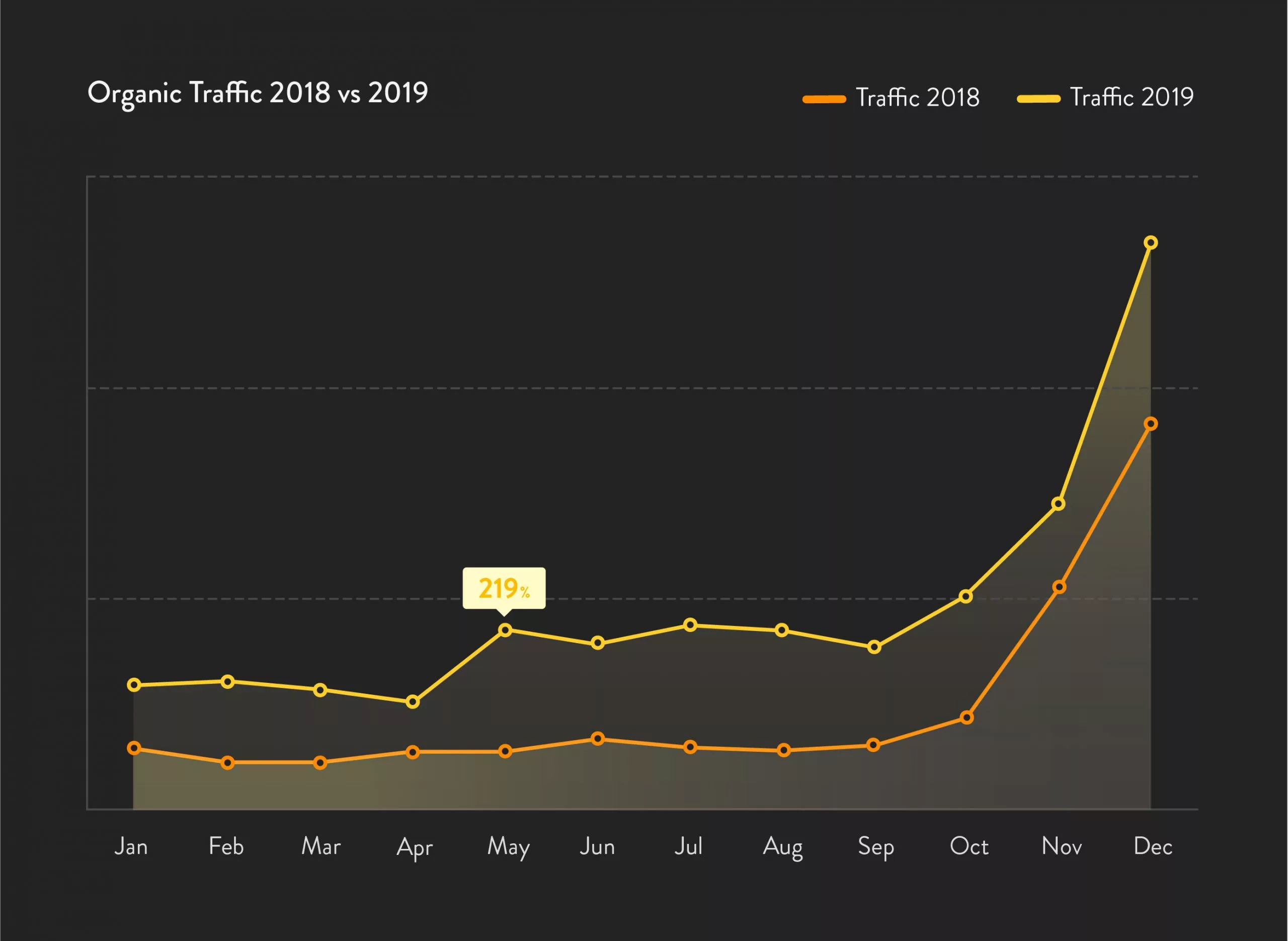 Call or send us an email today and we'll discuss how you could become our next success story.
Testimonials
"We chose Go Up as our SEO agency for a simple reason: they feature at the top of search results when you're googling London SEO agencies! They have backed this up by becoming a key partner for us and have delivered excellent results that have surpassed our own expectations – our number of organic visitors has grown by 219% since we started working with them. Great ability to combine an on-point strategy with quality service, we consider them to be a key part of the team."
Chief Operating Officer
Let's start planning your project.
If you are interested in hearing about our services and what we can do to help your business, we would love to hear from you.