Trade Nation
Elevating Trade Nation's primary ranking position by 4,000% in just 9 months
Campaign highlights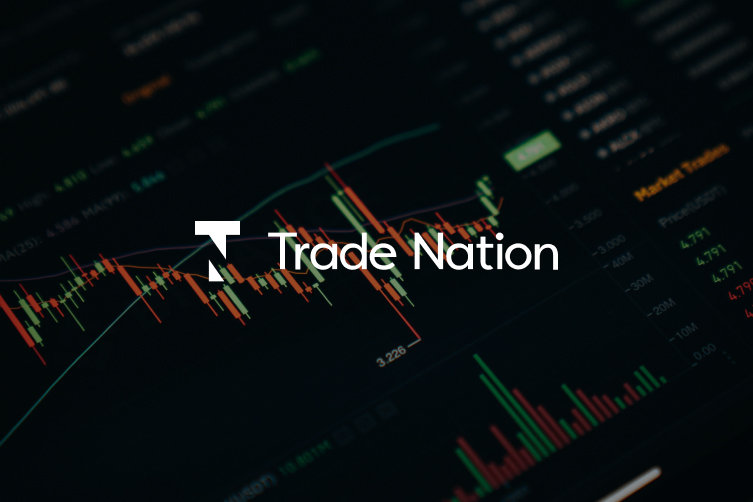 Highlights
24,789 new paying customers within 12 months
Domain authority increase from 0 to 50
4000% increase in primary ranking position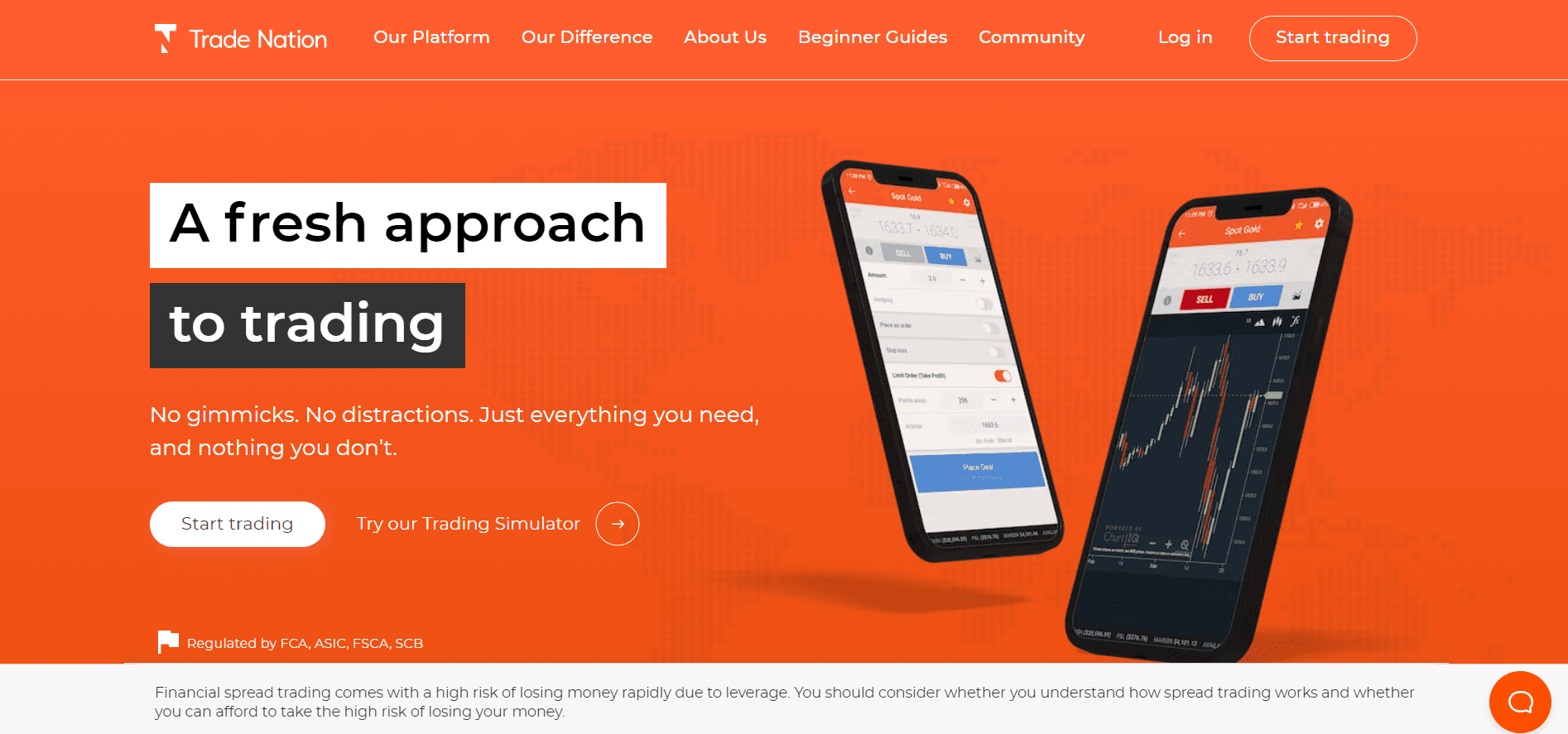 ---
Go Up & Trade Nation – Driving Awareness With Digital PR That Delivers
Objectives
As a new platform for financial traders, Trade Nation faced typical startup issues, including low awareness and engagement, which impacted brand trust and credibility.
Our campaign objectives were to increase engagement, authority & visibility with these KPIs:
– Deliver at least 500 new organic sign ups from customers (people who make a real cash deposit) over 12 months
– Generate 3 pieces of quality coverage per month in target media with domain authority of 70 and above
– Raise domain authority through an enhanced share of voice and visibility KPIs were then tracked in secured coverage databases.
---
Target audience & strategy
Trade Nation's target audience are entry-level traders. At the outset of our campaign, Trade Nation was a new brand entering an established financial marketplace.
The brand lacked authority, visibility and engagement so our campaign objectives were focused on increasing these. Our audience-strategy combined these 3 core routes:
1. Education and engagement Research showed that few of Trade Nation's competitors shared educational content to help customers become better, more informed traders. We recognised this as an unique engagement opportunity for Trade Nation.
2. Fill the gaps Our analysis showed that customers were using a vast array of search terms but few results were serving beginner traders. We identified a customer and content gap that Trade Nation could serve.
3. Building trust Customer trust is an essential factor with a new financial services brand. Our PR campaign championed Trade Nation's CEO and expert team as the real people behind the brand, demonstrating expertise and customer support; building trust and authority.
---
Implementation & creativity
Our visibility-focused strategy combined 5 core activities:
1. Competitor Research
This proved instrumental in revealing insights that would guide our Digital PR campaign. We detected a trend that indicated competitor coverage was strongly geared towards a user with an in-depth knowledge level. There was a distinct lack of resources, content, and commentary available for entry-level traders. Few competitors were sharing expert trading guidance online or in publication. We recognised an opportunity to fill a customer service gap and to provide educational content and comments through our tailored media placements, helping to secure a website traffic increase of 141% and a 45% increase in organic conversions.
2. Promoting trust through visibility and brand awareness
Our PR campaign was built on our competitor analysis and helped drive customer trust and brand awareness as follows: a. Positioning Trade Nation's CEO and Senior Market Analyst as expert commentators in relevant trading, financial, and business news. We negotiated valuable backlinks and focused on market education. b. We also promoted stories about Trade Nation and its unique features, including the new trading simulator and inspiring sporting ambassadors. c. Responding to topical news themes, offering comments, and writing opinion pieces. In 2022, we delivered over 100 editorial backlinks. Throughout the PR campaign, these key editorial pieces have contributed to an astronomical increase in organic traffic.
3. An innovative new tool
Our approach to educating novice traders led to the co-design of a unique trading simulator in partnership with Trade Nation. The online simulator enables beginners to practice no-risk trading, and the steps involved. Users make every decision and complex trading topics are clearly explained with the help of short informative videos. We built them something none of their competitors had and got them visible for it on Google, quickly. The web simulator earned several pieces of high authority coverage, which included a piece from the leading trade publication Finance Monthly. See Appendix: Trade Nation Digital PR Coverage Results for further insights.
4. Ambassador Program
As part of our visibility-focused strategy, we adopted a two-pronged approach that saw the PR campaign dually focus on building visibility for Trade Nation, whilst also promoting their Ambassadors and raising awareness of a new slogan – "no shortcuts to success". "No shortcuts to success" is the mantra that connects Trade Nation to its inspiring brand ambassadors such as Max Whitlock OBE and Hollie Pearne-Webb MBE. Each ambassador has achieved greatness through dedication, consistency, and talent. Trade Nation believes its customers can learn a lot from these traits and mentalities, and in turn become inspired as they embark on their own journeys toward success.
5. Quarterly sprints
As part of our strategic approach to media outreach, each quarter we identified specific publications to target depending on our focus. The key to our success was understanding Trade Nation's target market, the media its customers engage with, and therefore building connections with journalists who write for these publications. As a result, we secured coverage in City AM, The Times, and other high authority publications.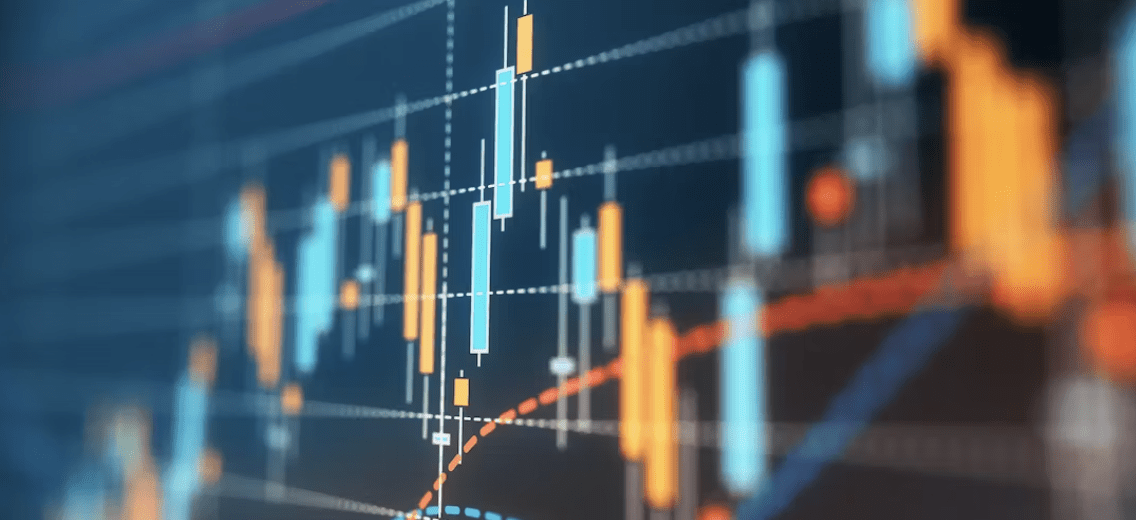 ---
Challenges faced and how these were overcome
Challenge: Extremely limited CEO spokesperson availability
Solution: Leaning on others within Trade Nation such as senior market analyst, David Morrison, to discuss breaking new stories and industry topics.
Outcome: Coverage secured in several national and high DA publications as well as establishing David as a thought leader within the trading industry.
Challenge: Establishing a unique voice a crowded market
Solution: A lot of competitor content was catered towards experienced traders. Therefore, we postitioned Trade Nation as the go-to for novice traders.
Outcome: Curated content such as beginners guides in addition to Trade Nation's trading simulator, enabled its audience to test strategies without financial risk and built trust.
---
Results & evaluation
Our initial objective was to secure at least 500 new paying customers from organic search within 12 months. The result was 24,789 new customers within 12 months.
On average, Go Up secured 10 PR editorial backlinks per month in target media, reaching an online readership of 879,719,426 (source: MuStat).
In the same period, our digital PR work led to their domain authority increasing from 0 to 50. PR activity significantly increased engagement, authority & visibility, organic traffic and new customer sign-ups.
Elevating Trade Nation's primary ranking position by 4,000% in just 9 months
---
Organisational Impact
During the last year and thanks to raised awareness and conversions, Trade Nation has grown exponentially and has made a series of high-profile C-Suite hires to supercharge business growth. We also saw the company expand its partnerships and overseas presence into lucrative markets that bolstered its global visibility.
We ceased working with Trade Nation in 2022, when marketing was eventually taken in-house.
As of 2023, Trade Nation are now the official sleeve and trading partner of Aston Villa.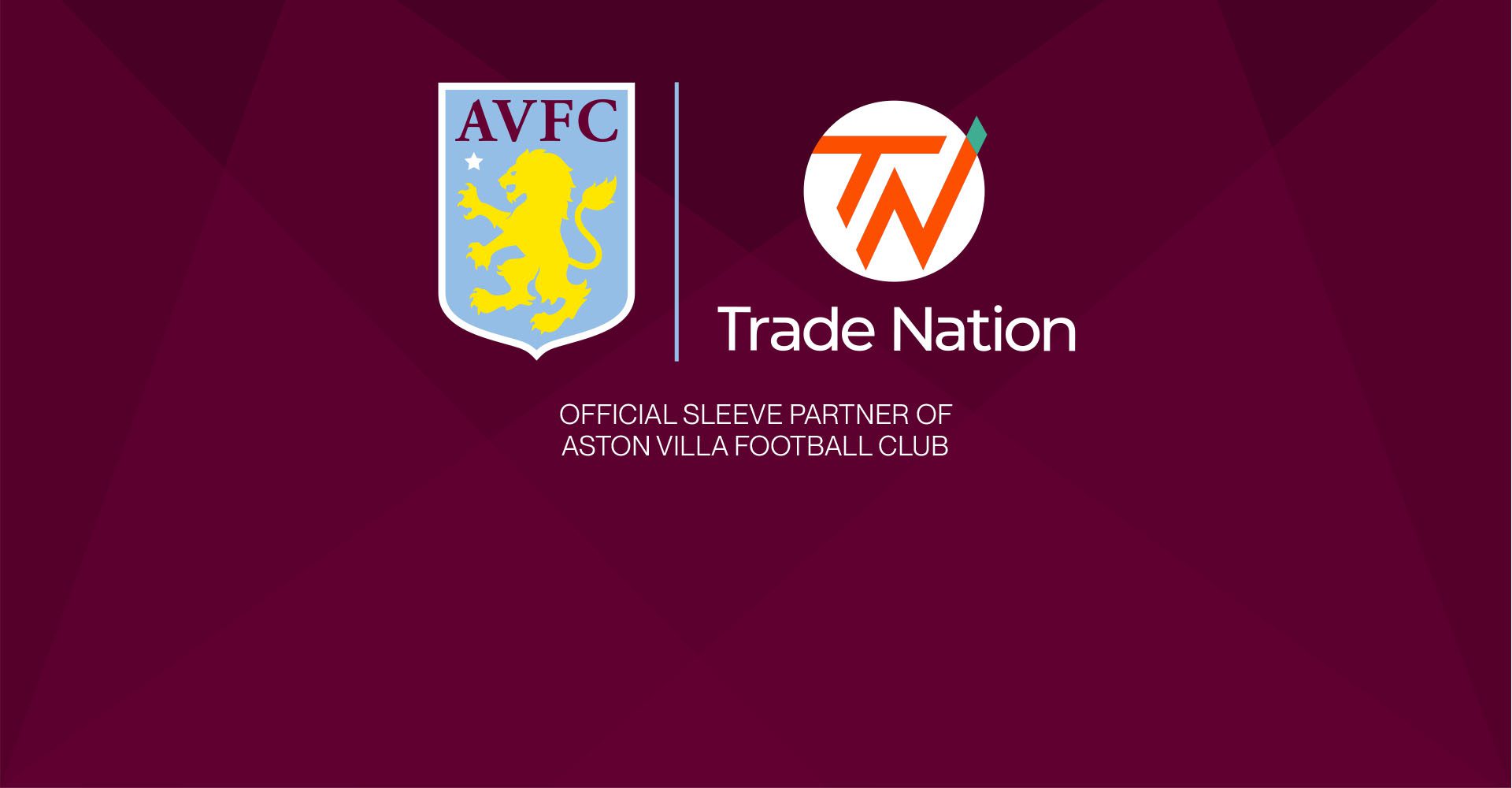 Call or send us an email today and we'll discuss how you could become our next success story.
Testimonials
"Go Up improved our Google Search Engine visibility for competitive keywords, resulting in an increase in enquiries and sales. Their SEO service offers a mix of research, technical knowhow, UX, content marketing and online PR. A brilliant agency and highly recommended."
Recruitment Director
"We have worked with several different SEO agencies the last few years, and all have found that our product has a rather challenging-to-communicate value proposition, but Go Up has stood head and shoulders above the others. Besides being a pleasure to work with, they have delivered to their promises and provided much greater value than any of the others. I have zero hesitation recommending them"
VP Business Development
"Go Up has been proven to be a valuable and capable SEO partner. Since the commencement of the campaign we have experienced a steady growth in our organic traffic in the range of 17% - 20% year over year, and an equal increase in rankings for our main keywords. They offer a holistic approach ranging from content marketing to technical SEO and always go the extra mile to deliver great results. They are highly recommended."
SEO & Content Marketing Manager
Let's start planning your project.
If you are interested in hearing about our services and what we can do to help your business, we would love to hear from you.