Harvey Jones
An overall organic sessions increase by over 60%, and a 96% increase in conversions
Campaign highlights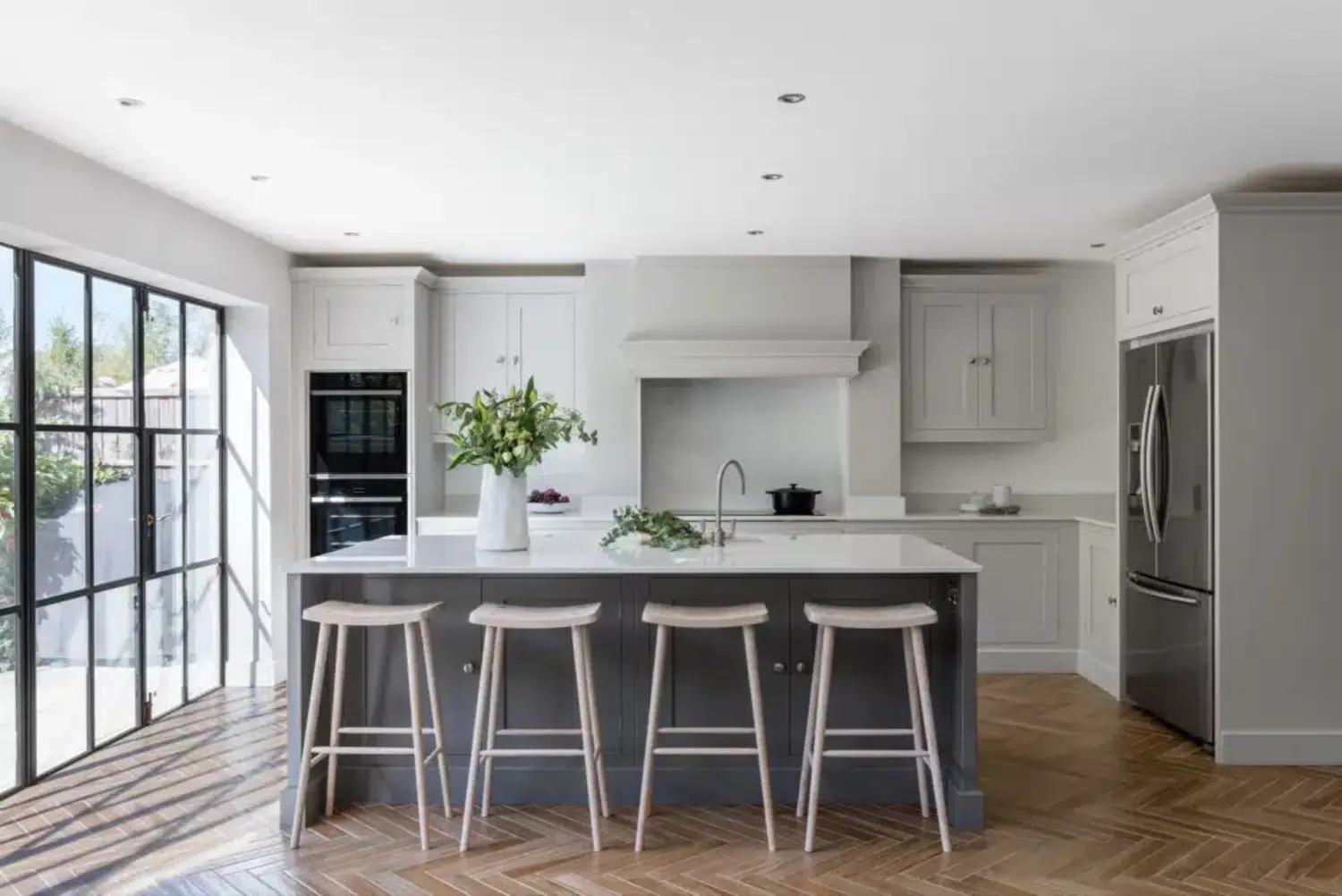 Highlights
A significant increase of over 60% in overall organic sessions during Q1 2022 compared to the same period in 2020
A noteworthy 96% boost in 'Request an Appointment' leads within the first six months of the campaign
---
The Brief
When Go Up partnered with Harvey Jones, we encountered an important task. The website had accumulated a considerable amount of technical debt, including nearly 300 broken backlinks. Additionally, the organic traffic to the Harvey Jones website was heavily focused on brand-related searches, lacking exposure to industry key terms.
---
The Solution
To address these challenges and enhance visibility and authority, Go Up initiated a comprehensive technical audit, paving the way for a detailed roadmap that prioritised Google's Core Web Vitals. We resolved broken backlink URLs and implemented schema markups, ensuring a solid foundation for the website.
Our expertise extended to optimising metadata and on-page content, particularly on core landing pages and case study pages. We also established a targeted local SEO strategy, optimising Google My Business and showroom landing pages to cater to specific locations. Moreover, we fine-tuned existing content, resulting in improved rankings for key industry terms.
To position Harvey Jones as a leader in bespoke kitchen installations, we developed an informative content plan. We complemented this with ongoing link-building campaigns directed towards core and locational showroom landing pages, strengthening their industry authority.
---
The Results
A significant increase of over 60% in overall organic sessions during H1 2022 compared to the same period in 2020.
A noteworthy 96% boost in 'Request an Appointment' leads within the first six months of the campaign.
A respectable 66% rise in 'Request a Brochure' leads during the initial six-month period.
Furthermore, our strategic initiatives resulted in a 42% increase in non-branded traffic throughout the campaign, with a commendable 38% surge achieved in the first six months. In local markets, 'Request an Appointment' leads rose by an impressive 93% within the initial six months, while 'Request a Brochure' leads experienced a substantial growth of 209%.
Call or send us an email today and we'll discuss how you could become our next success story.
Testimonials
"Go Up has been proven to be a valuable and capable SEO partner. Since the commencement of the campaign we have experienced a steady growth in our organic traffic in the range of 17% - 20% year over year, and an equal increase in rankings for our main keywords. They offer a holistic approach ranging from content marketing to technical SEO and always go the extra mile to deliver great results. They are highly recommended."
SEO & Content Marketing Manager
"Go Up have been a vital part of the Hackett digital marketing mix, working as an extension of our team across all areas of SEO from technical fixes to writing regular content. Their SEO strategy and advice has been invaluable for us as we push organic search forwards, and they have taken on board our broader brand and content strategy in order to be aligned with our marketing goals. The team are fantastic to work with and go above and beyond to help out wherever possible."
Digital Marketing Manager
"Go Up have been a valuable partner to our marketing team, offering a mixture of extensive SEO support and traditional PR. Although they joined us in the beginning of 2020, they passed the stress test of a global pandemic maintaining their usual skill and vigour… They've been amazing."
PR & Outreach Manager
Let's start planning your project.
If you are interested in hearing about our services and what we can do to help your business, we would love to hear from you.