3 mins
Hummingbird Algorithm
Hummingbird is a search algorithm used by Google. It was first introduced in August 2013, to replace the previous Caffeine algorithm, and focused on making search more predictive and topically relevant.
31 January 2023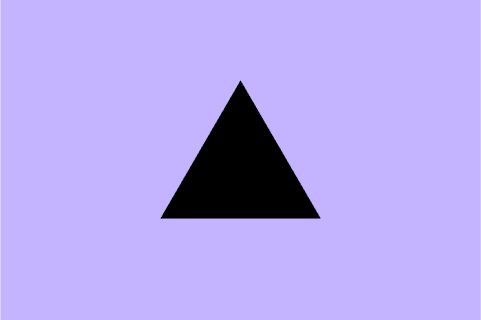 How does Hummingbird work?
Unlike Penguin and Panda, Hummingbird was not a penalty-based update (aimed at ridding search engine results pages from low-quality content), but a change in the way Google reacted to different types of queries. It signalled a new way of understanding the actual meaning behind a search query, rather than the separate terms within it. For example, Hummingbird focused on understanding the topics associated with keyword searches; instead of listing results with exact phrases or keywords, Hummingbird allowed (and allows) Google to show more theme-related results.
Pre Hummingbird, if someone searched for "Sofa", Google was more likely to return search results that solely contained the exact match keyword "Sofa". Hummingbird allowed for a better understanding of synonyms. So, post Hummingbird, when someone searched for "Sofa", Google continued to include results saying "Sofa", but became better at also including results that did not mention "sofa" at all, but did mention:
"Couch"
"Settee"
"Love Seat"
"Sitting room furniture"
etc.
It's all about context. Google's used synonyms for many years, but with Hummingbird it was able better to judge context, thereby understanding the intent of a search to determine exactly what the user is trying to find out. It's what we refer to as semantic search.
It's been dubbed a 'meaning' technology, or a means of making interactions more human. Hummingbird was designed to apply this 'meaning' technology to augment Google's Knowledge Graph, intended to return results for users to explore a whole network of connections related to their query. Hummingbird made Google better at determining the most relevant and highest quality pages that met the needs of the searcher.
It's also made the Search Engine better at working out what it is you're talking about, even if you're not quite sure of that yourself! For example, if we enter the search query "what is the movie about the three guys in Vegas?", Google manages to infer and interpret context to return a meaningful result. Despite the vagueness of our keywords and colloquial tone, it knows we mean 'The Hangover'.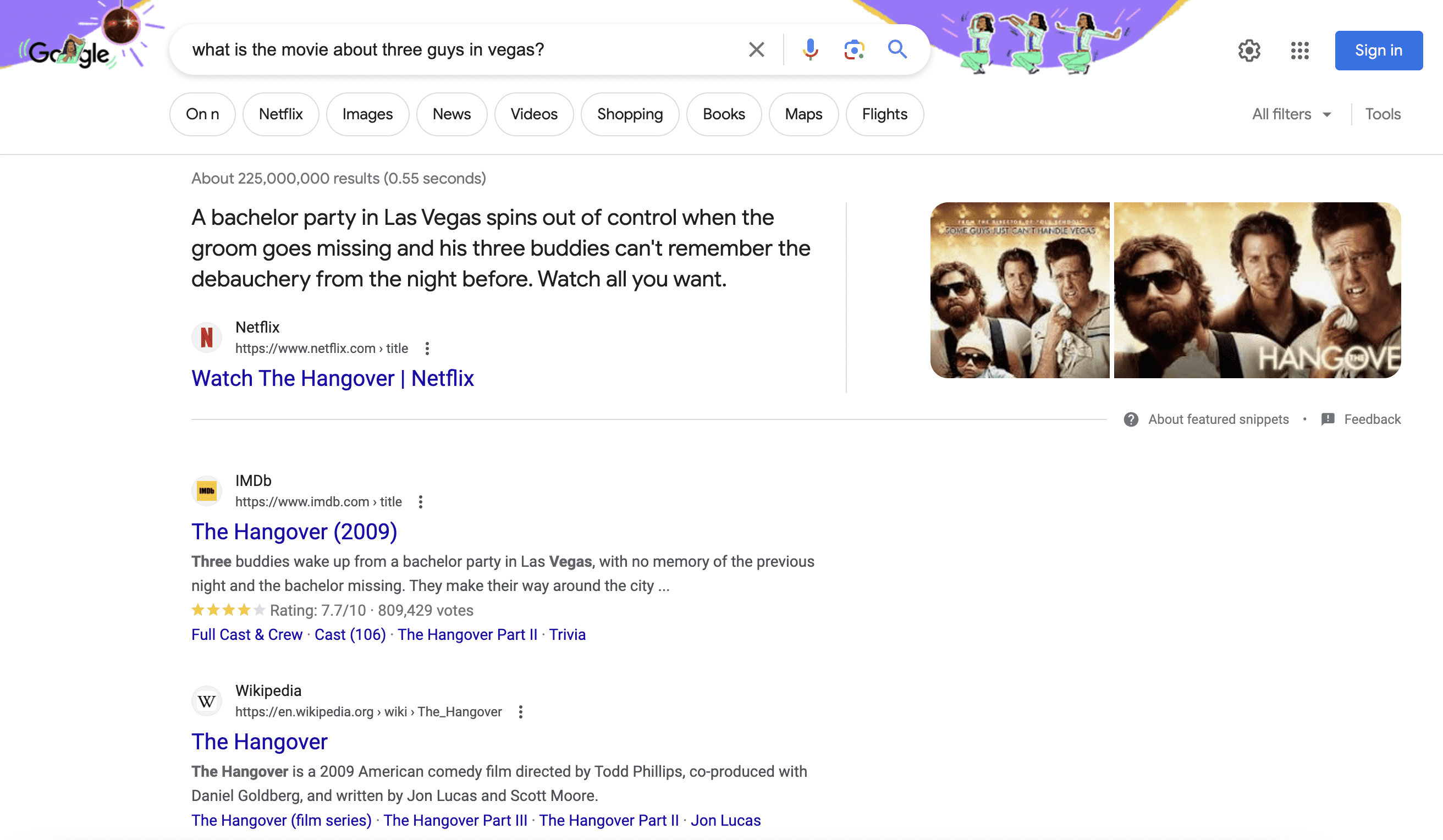 In the above example, the Hummingbird algorithm hasn't returned an exact text match (so, it didn't return results saying "What is the movie about the three guys in Vegas?", but has instead figured out the intent behind the query, in order to deliver an accurate response.
Mobile search and voice search
Hummingbird also prioritised sites that performed well in mobile search. With mobile search comes voice search. Voice searches tend to be more longer tail by nature, with searchers using whole sentences, questions, and more complex queries. Google stressed that the Hummingbird algorithm catered to a searcher's expectation for more natural and conversational interactions with a search engine, especially when made through more on-the-go tech like smart phones, smart watches etc.
Websites that place well under the new algorithm changes are likely to increase in their mobile traffic as a result.
What does Hummingbird mean for SEO?
SEO saw a seismic shift with the introduction of Hummingbird. SEOs started to offer Google context for the topics surrounding any particular webpage.
Google has long considered page authority to be a significant ranking factor. With greater emphasis being placed on page content, authority has become even more important and search results have become more relevant. The update helped Google to direct users to the most appropriate page of a website, instead of to a home page or top level page. Driving search traffic to these pages has, overall, improved UX and conversion rates.
A page's link metrics remained one of the major components of the Hummingbird algorithm. That's why it remains important to consider link metrics and strive for co-citations. Promoting a relationship between your site and others allows Google to identify what your website or business deals in or with. We learned this with Penguin, but Hummingbird reaffirmed how inbound links from topically irrelevant contexts offer less ranking benefit than topically relevant ones.
So, Hummingbird, like so many other algorithm updates, forced SEO agencies to up their link building game, to place even further emphasis on relevance. Consider leveraging synonyms and cooccurring terms. We've covered this more in our guide on anchor text.
While keywords are still important, Hummingbird adds more strength to phrase-based queries, which effectively caters to the optimisation of content and questions that are asked naturally. With the growing number of conversational queries, namely those conducted using voice search, it's important your page content covers informational queries, navigational queries and transactional queries. Phrases that ask 'Who', 'What', 'Where' and 'How' prove beneficial to SEO, and may help you return more rich results. So, guidance remains the same: Load your site with original, relevant, high-quality content.
Hummingbird also made structured data a more prominent ranking factor, making it useful to utilise structured data schema markup to indicate exactly what any given page is about. As we mentioned above, you want Google to 'know' you have the answer to a searcher's query.