3 mins
User Reviews
31 January 2023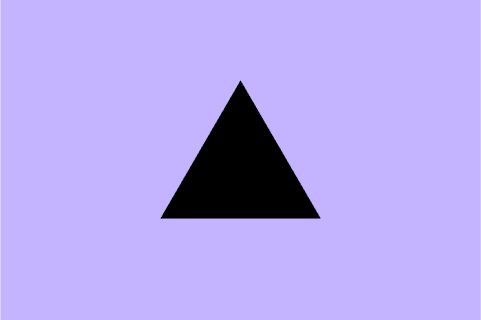 Are user reviews important for SEO?
User reviews are important. Obviously. Over 90% of consumers read user reviews when looking into products or services in their area. There's plenty of evidence out there to say that even bad reviews can help sell your product. They make the rest of the positive reviews look genuine and, when a bad review is responded to and dealt with quickly, it eases the consumer's concerns that, if there is a problem, it will be handled properly. In fact, there's data showing that having an average review score of 4.7 is better than having a review score of 5. It just looks more authentic.
But, wheres user reviews are (clearly) important to help consumers in their decision making process, the SEO impact is less known.
We do know that having reviews helps your your Google Business profile rank better in local listings. Interestingly, however, Google appears more concerned with the number of reviews than it does with the overall score. For example, in SEMrush's analysis, they found that the top three listings in both the local pack on the main SERPs, as well as the top three listings in Google Maps, were, broadly speaking, the businesses with the most reviews. Although all three listings tended to have a score of over 4.0 (indicating that a higher score is a factor), this was a less important ranking factor.
However, there does not appear to be any firm evidence that user reviews are a ranking factor for the main SERPs themselves.
That said, as reviews are pulled by Google (via schema mark up), they can be a significant factor in CTR (click through rate). If a user is searching for a product, and one of the products featured in the main SERPs has a 4 star rating underneath it, that product is more likely to get a click. Be careful in your use of product rating schema. It's one of the most abused elements of SEO and Google is more than happy to apply penalties to those that abuse it. Read their guidelines on structured data/reviews mark up here. In our opinion, aside from getting the coding right, the three most important considerations to avoid Google's structured data penalty wrath are:
1. Ensure that you apply the correct review to the correct product. Very often you see a company, for instance, receiving a 4.3 average score for one of the products that it sells, but then applying that score (via structured data) to all products on their site, or indeed to the home page itself. This will, if caught, often get you a penalty. If your five inch blue pencil case is the product that gets 4.3 stars, then your structured data should be applied to your five inch blue pencil case, and that alone.
2. Don't fake it. You'll often see businesses marking up a product with a 5 star review, without attributing that review to any specific review site. Never fake it. If you have a 5 star review for a product, go for it. If you don't, don't.
3. Don't pull reviews from other sites. If you sell the same five inch blue pencil case as another shop, and that other shop has seen a 5 star rating for that pencil case, but you haven't had any ratings for it at all, or have a rating but one that's lower, you can't go stealing the rating for the pencil case on the other shop. That's their rating, not yours. Remember, customers take a number of things into consideration when deciding what review to give a product, and the product quality is only one of them. Was it delivered speedily? Is there a good returns policy? What was the quality of customer services etc.? Again, take reviews from other sites and pretend that they're yours, even for identical products, and you may incur a manual action.
Verdict:
Getting reviews is a really important ranking factor for Google Maps and the local pack within the main SERPs.
It's probably not a ranking factor within its own right within the main SERPS.
However, as ratings can increase click through rates onto a page, and then increase user engagements/conversion rates once a user gets to that page (and since CTR, user experience and user engagement are rankings factors for the main SERPS), we can say that user reviews do have a very real indirect impact on SEO rankings for the main SERPs too.
The quantity of reviews is slightly more important than quality of reviews.
Oh, and if you have loads of decent reviews, users will probably buy from you.
So, yes, reviews are important for SEO!